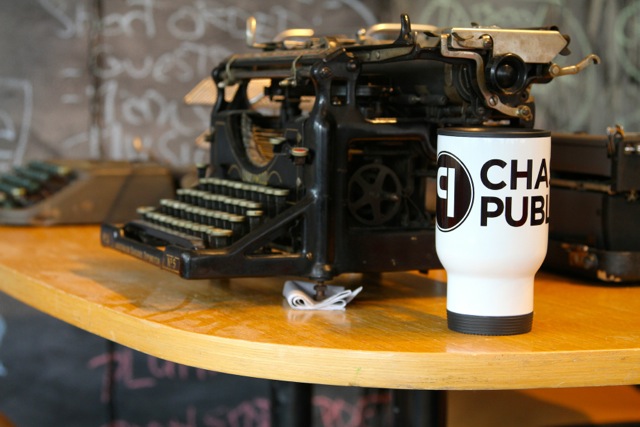 SpringBoard's Box Truck Carnival Spotlight Series highlights the artists participating in ArtWorks Box Truck Carnival on the MidPoint Midway. The MidPoint Midway, part of MidPoint Music Festival, is a free event on 12th Street in Over-The-Rhine between Vine and Walnut. From September 26-28, enjoy three days of live music, local food and beer, plus the ArtWorks Box Truck Carnival, ArtWorks ArtCars and KidPoint. For more information on the Box Truck Carnival and the Midpoint Midway, visit MPMF.com.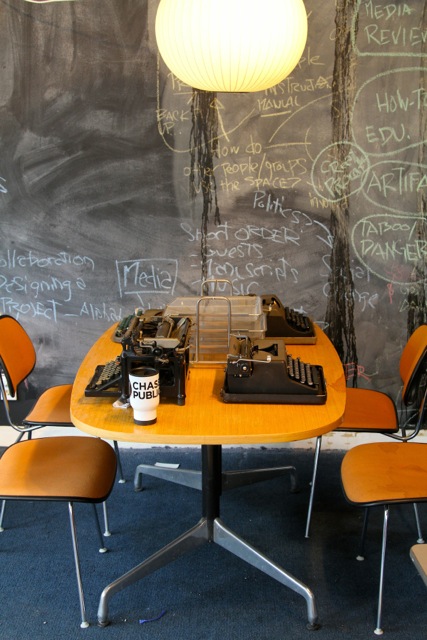 Short Order Poems
Presented by Scott Holzman, Collective Espresso and Chase Public
Who needs a poem? Our poets will ask you some questions, scratch a few notes, peck away on a manual typewriter, and in 20 minutes, your made-to-order poem will be ready for consumption. Maybe you need to tell someone you love them, but don't quite have the nerve, or the words…No problem, we've got plenty of both. Perhaps you want to pick a fight with a literary giant. We can do that, with your assistance. The tones of Midpoint have filled your heart to the point of bursting? Allow us to commit your soul to the page. You walk away with a framable, hand-typed poem…creatively fulfilled.
While you wait for your order, go enjoy all that Midpoint has to offer. Or watch as our words come alive, illustrated on the side of our modern 26-foot haven of verse. Yes, poetry is alive, Friends; it lives in the back of a truck.

About Chase Public: CHASE PUBLIC, a nonprofit space for art and assembly in Northside, has hosted poetry readings, music concerts, art openings, book signings, independent theater, stand-up comedy, hotly-contested debates, collaborative art-making, radical activism workshops, crazy-ass parties, and maybe one bird fight. Mostly poetry readings.
About Scott Holzman: His personal motto for this truck is the exact same as this sign: "The Washington Post says 'poetry is dead.' Come inside to see why they're full of shit."
More Info: