SpringBoard Cincinnati's Box Truck Spotlight Series highlights Box Truck Carnival artists all month long leading up to MidPoint Music Festival. For more information on the Box Truck Carnival and the Midpoint Midway, visit artworkscincinnati.org.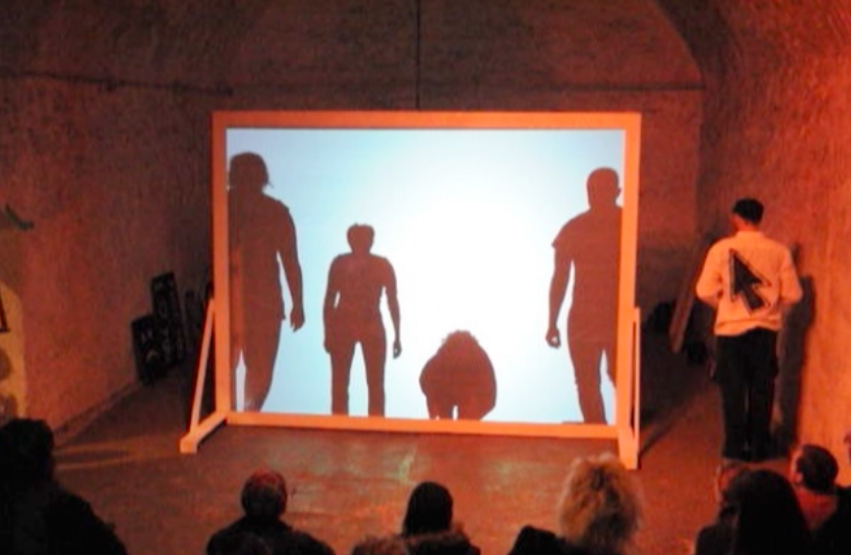 Golden Brown Enterprises
Dance Madness
Drop that booty on our dance floor or get your freak on in the gogo booth with our animated gogo dancers.
"Golden Brown is titillated to add our box truck of infinite fun and naughtiness to the Midway. We even have some top-secret special guests to add to the carnival. Jump in the go-go-box and help us paint the town brown!" – Kenton Brett & David Jarred, Golden Brown Ent.
About Golden Brown Enterprises
Golden Brown Ent. is a fine blend of quirk, cheek and craft. Cincinnati artists Kenton Brett and David Jarred combine creative forces to make funny multimedia art with a salty aftertaste. Whether you think it's disgusting or delicious, Golden Brown won't let you down!