SpringBoard Cincinnati's Box Truck Spotlight Series highlights Box Truck Carnival artists all month long leading up to MidPoint Music Festival. For more information on the Box Truck Carnival and the Midpoint Midway, visit artworkscincinnati.org.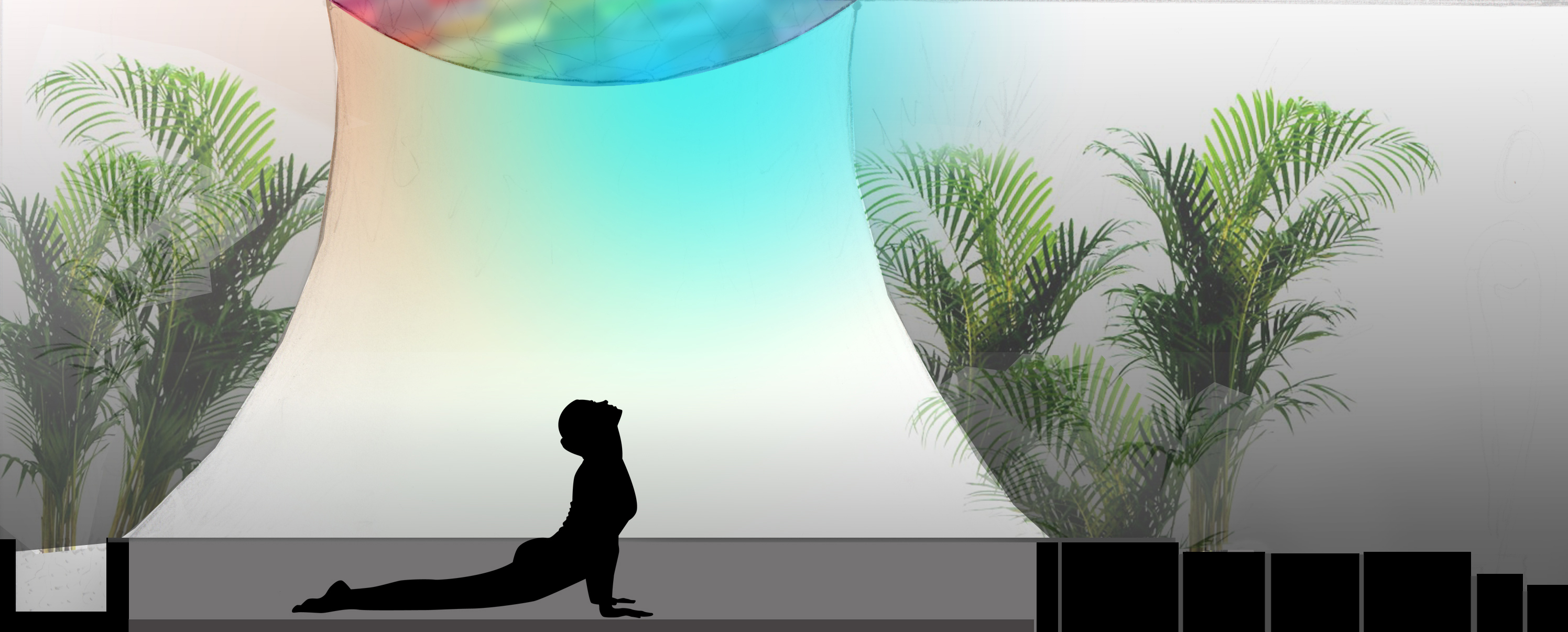 Lucius Ltd.
The Hyperbolic Healing House
The Hyperbolic Healing House is a serene psychedelic oasis in the midst of a raucous urban music festival. A pilgrimage to this biomorphic micro-temple baptizes us with GOOD VIBEZ, renews the senses and spirit, and transports us to a more enlightened astral plane.
"We are elated for the Midway, as you shall be when you behold our exquisitely-tuned spiritual instrument, made to open and dilate ya third eye!" – Lucius Ltd.
About Lucius Limited:
LUCIUS LTD. is a homegrown collective of design gurus who aim to revivify our human experience through innovative experimental design.
The name LUCIUS honors Lucius Quinctius Cincinnatus, that humble Roman emperor-farmer who eschewed the throne to work the land.
LUCIUS is Latin for LIGHT – light as knowledge, light as levity, light as a feather.
We are IDEA FARMERS and PLACE MAKERS – we make house calls.
!!! LUCIUS so LUSCIOUS !!!
…sustainable architecture, interiors, gardens, graphics, wigwams, etc.