SpringBoard Cincinnati's Box Truck Spotlight Series highlights Box Truck Carnival artists all month long leading up to MidPoint Music Festival. For more information on the Box Truck Carnival and the Midpoint Midway, visit artworkscincinnati.org.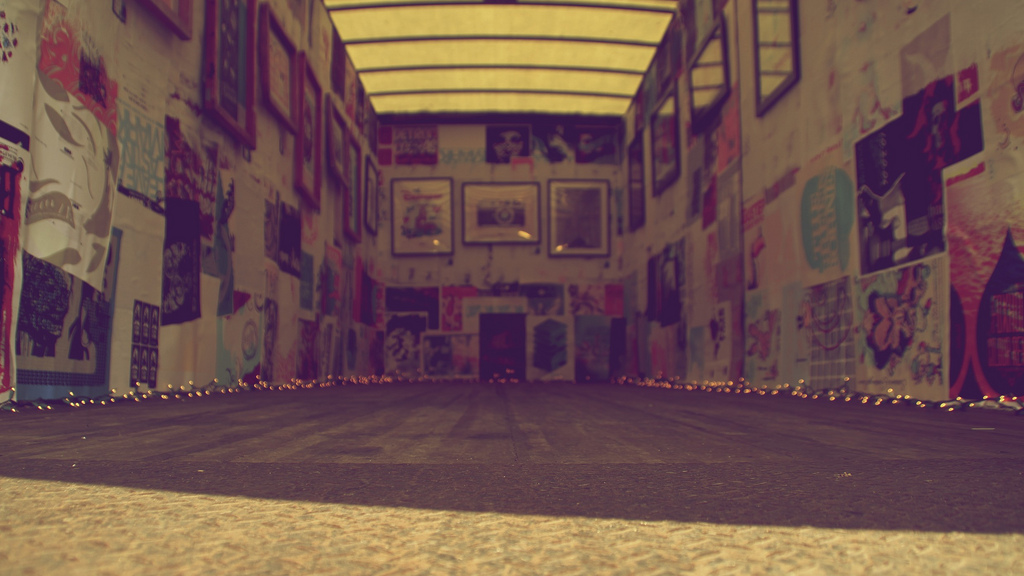 Powerhouse Designs
The Powerhouse Poster Arcade
The Powerhouse Poster Arcade is a free-to-play, vintage arcade gaming experience and poster gallery brought to you in conjunction with the fine folks at Arcade Legacy.  Browse rock posters, apparel, and merchandise by Powerhouse Factories, Lil' Tuffy, Southpaw Prints, Tommy Sheehan, and Jeral Tidwell. Then, stick around for intense, stand-up arcade action featuring your favorite titles from back in the day.
"We're stoked about the Midway because we'll be right by the Mystery Show(s)." – Powerhouse Factories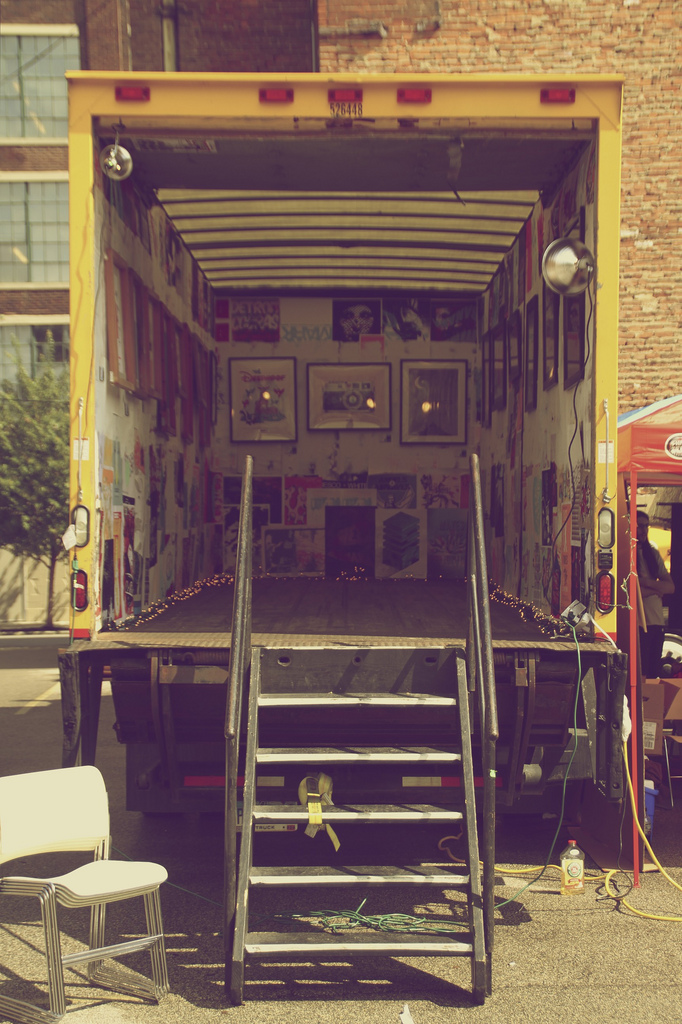 About Powerhouse Factories:
Powerhouse Factories is now focusing on more dynamic design projects for larger, national brands, utilizing processes and methodologies traditionally associated with a DIY, hands-on approach. As we expand our reach, Powerhouse continues to create one-of-a-kind gig posters featuring today's most celebrated musical artists. Powerhouse Factories is a design firm and print shop that attacks projects and contracts big or small—including ideation, brand strategy, package design, environmental design, and screen-printed posters— with eagerness and precision.
Powerhouse Factories | CULTURE-LED, DATA-FED BRAND BUILDING | CINCINNATI, OH
Powerhouse Factories
https://twitter.com/phfdesign