ArtWorks Gift Shop
Shop local and support ArtWorks! 
In the summer of 2014, ArtWorks youth Apprentices teamed up with local artists and designers to create amazing, sell-able, Cincinnati-themed products!  From Cincinnati inspired temporary tattoos to The Cincinnati Supersquad Activity Book, you can find the perfect gift for the Cincinnati-loving friend in your life. Best of all, you can feel good about buying local- all proceeds benefit ArtWorks and furthers our mission to empower creatives and transform our City!
Our products are in a number of local retail outlets including: Rock Paper Scissors, Shake It Records, the Contemporary Arts Center Gift Shop,The Library Friends' Shop at the Main Branch of the Cincinnati Public Library, Mica 12/v, Wordplay and Blue Manatee.
Availability at retail outlets may vary; call ahead to make sure our products are in stock.
If you are a retailer and you are interested in carrying these products, please email Colleen O'Connor
Click here to learn more about Creative Enterprise Apprentice Projects.
---
Cincinnati Inked Goods: Heritage Collection
Celebrating some of Cincinnati's signature landmarks and events – from Music Hall to Bockfest- the Cincinnati Inked Goods Heritage Collection temporary tattoos are irreverent and iconic.  Created in deep blue ink, these tattoos resemble actual artist drawn tattoos!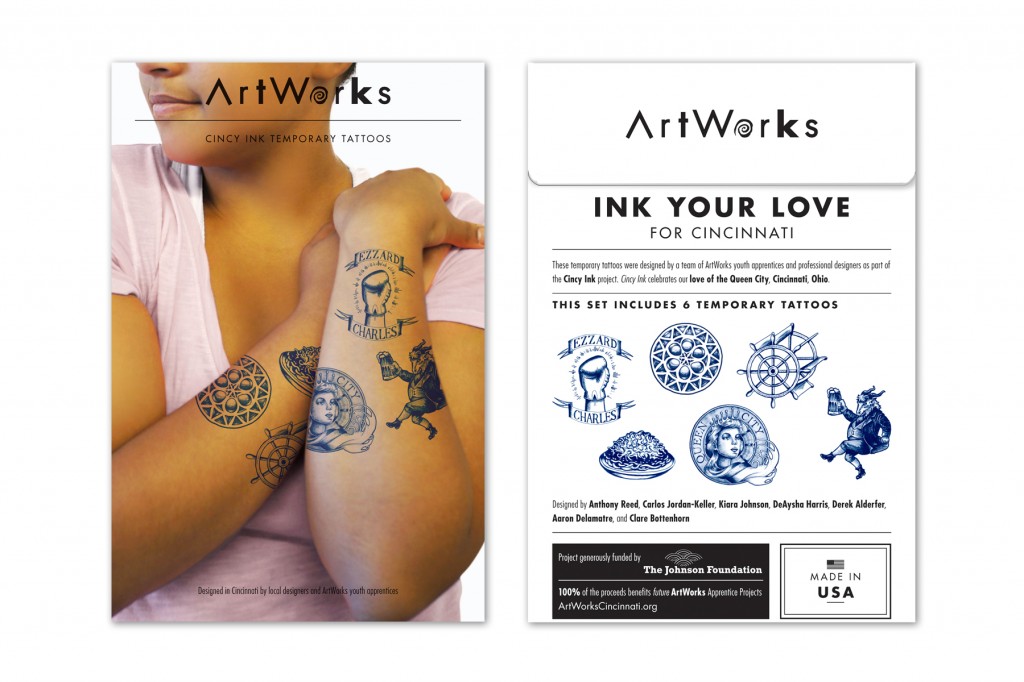 ---
Cincinnati Inked Goods: Whimsy Collection
Featuring some of Cincinnati's most fun and famous things, the Whimsy Collection is perfect for Cincinnati lovers of all ages.  Cute flying pigs, colorful cicadas, and a build-your-own Graeters ice cream cone are just a sample of the designs featured in the Whimsy Collection.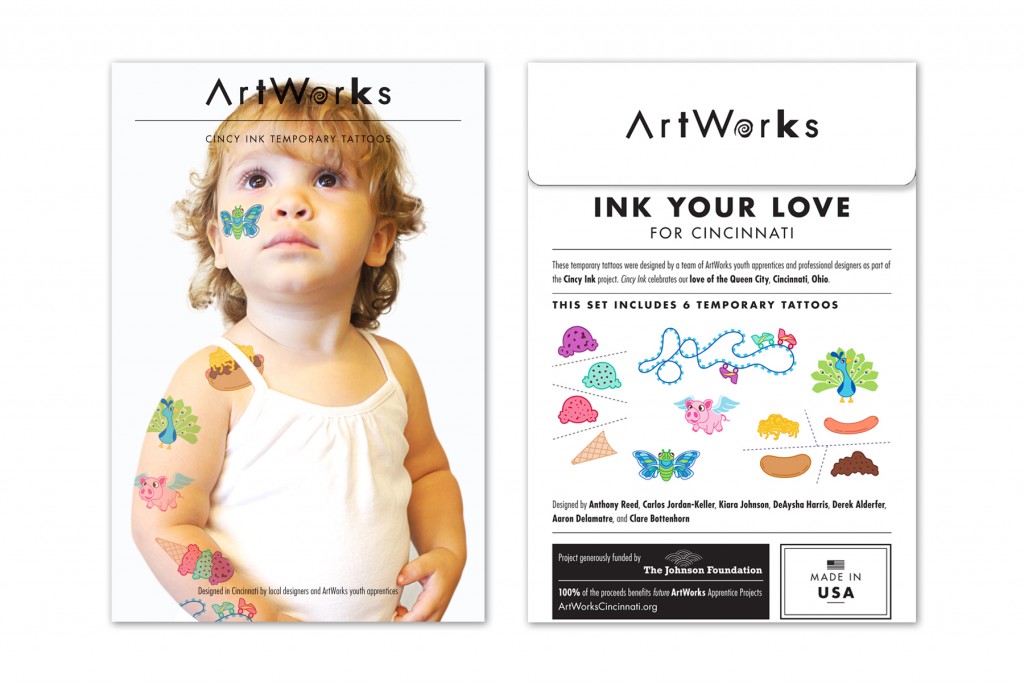 ---
The Cincinnati Supersquad Activity Book
With playful text, creative activities and beautiful print quality, The Cincinnati Supersquad Activity Book is guaranteed to keep you or a loved one busy for hours!  Created by ArtWorks Apprentices, this Activity Book mixes City history with a super hero adventure which includes numerous activities from word searches and mazes to drawing and coloring.  This is not your average coloring book!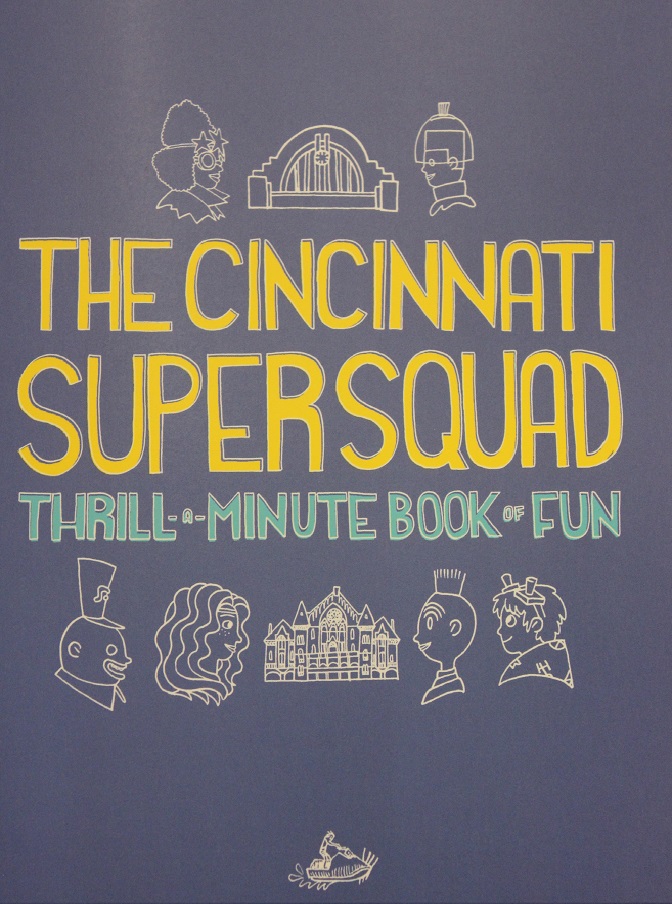 ---