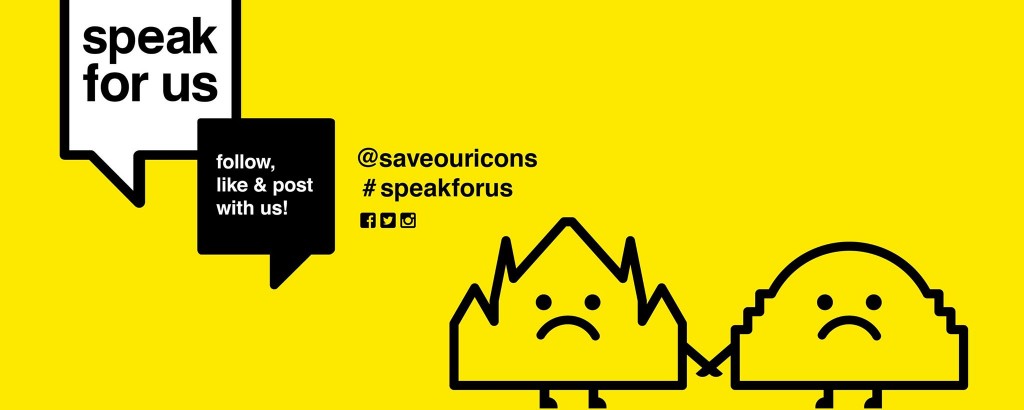 We're asking for your support!
The Hamilton County Commissioners are holding public hearings, and we need you to attend and speak out on behalf of our icons on Wednesday, July 23 at 6:30 pm at the Sharonville Convention Center. If you're able to attend, please RSVP by clicking here.
Need a Ride to Sharonville? Join us!
The ArtWorks Team will be heading up to Sharonville together, and we want you to come along. Tim Maloney of the Haile Foundation has made arrangements for bus transportation from Union Terminal to Sharonville. The buses will depart Union Terminal at 5 pm, parking will be free and dinners will be provided to all who choose to ride the bus. Click here to RSVP if you plan to ride the bus.
About Save Our Icons
As many of you know, the project to renovate Music Hall and Union Terminal has been delayed a number of times over the years. These projects are complex to say the least, and we are grateful to all of you who have kept the initiatives moving forward. In 2012, another important step was taken when the City of Cincinnati agreed to lease Music Hall to the Music Hall Revitalization Company and commit $10 million toward the renovation project. Your vocal support to save Music Hall was critical then, and we need your support again for this next critical step for both Music Hall and Union Terminal.
Any delay to the quarter-cent sales tax levy vote will result in further delaying these important renovation projects–leading to further deterioration of our icons, and, more importantly, considerably increasing the costs to renovate them. For instance, the Cultural Facilities Task Force determined that delaying by one year would result in:
$15 million in additional construction costs from inflation and deterioration;
$12 million (if interest rates go up even slightly) to $52 million if they increase a full percentage point; and
Loss of $32 million in private philanthropic contributions that are contingent upon both Union Terminal and Music Hall being restored as a result of the Task Force's recommended path.
The construction, architectural and engineering experts of the Cultural Facilities Task Force have stated that there is no chance further study will find cost reductions to justify further reviews and delays. For a decade or more, both Music Hall and Union Terminal have been working with professional teams including architects, engineers and construction companies, as well as theater, concert hall and museum consultants, to develop their proposed plans. The Cultural Facilities Task Force members recommend very strongly, after eight months and more than 5,000 hours of their own careful study of these plans, that the quarter-cent sales tax levy be put to the voters this November.
Can't Make It to Sharonville? Contact Your Commissioners!
It is important to share your support with the Hamilton County Commissioners. Please contact the Hamilton County Commissioners with this simple message:
Thank them for their leadership in addressing these long-standing issues.
Ask them to allow the citizens of Hamilton County the opportunity to vote on this proposed plan in November.
Commissioner Greg Hartmann: 513-946-4406, greg.hartmann@hamilton-co.org
Commissioner Todd Portune: 513-946-4401,  todd.portune@hamilton-co.org
Commissioner Chris Monzel: 513-946-4409, chris.monzel@hamilton-co.org
To stay in the loop, please visit the Save Our Icons website, saveouricons.org. You can also text "Icons" to Cincy (24629) to get involved and receive urgent updates and alerts via text. If you have questions about the process or the Music Hall project, please don't hesitate to ask at info@saveouricons.org.