Mentors & Bank Small Business Specialists
Grateful Grahams
Covington, KY
Grateful Grahams is on a mission to spread a message of gratitude – one graham at a time.
Founder: Rachel DesRochers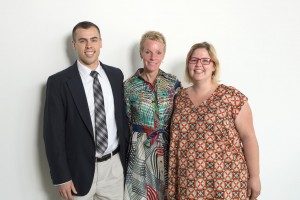 Mentor:
Kathy Chabot,
Norwood Hardware & Supply
"What I connected to most about Rachel was her generous spirit and willingness to help others by giving back to her community. I have always admired what Artworks does for our city. Big Pitch is very exciting, especially in that I can have a role in helping small businesses move forward. The program sounded like something that would be great to give back to and considering that there have been a lot of people who have helped me get to where I am, this is my way of paying it forward."

U.S. Bank Specialist:
Jonathan Simpson
"I love to see the positive results and growth a business owner experiences when they implement new strategies and change their thought process. Knowing that I had small role to play in the success of another is very satisfying for me. My goal for Rachel is to help her win the Big Pitch and to help her grow into the multi-million dollar company that she envisions. She has what it takes and I'm glad to be an advisor to her as long as I can add value."
---
Butcher Betties
Florence, KY
Butcher Betties is a female, veteran owned butcher shop & gourmet food store specializing in local,  grass fed, natural, and organic meat.
Founder: Allison Hines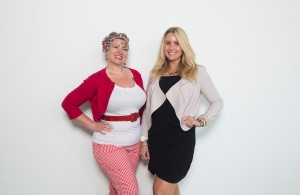 Mentor:
Greg Schnelle, Retire V.P. Sales, Progress Supply and current SCORE Certified Mentor
(not pictured)
"I enjoy counseling/mentoring clients who are either in business or investigating the opportunities in becoming an entrepreneur. I spent the vast majority of my career working for family held businesses and appreciate the dynamics of these types of organizations. I retired in January, 2014 and became a SCORE Certified Mentor in March of that year. Since then I have counseled over 45 clients. One of these clients won the $25,000 grant at Bad Girl Ventures last year, and another client finished second earlier this year at MORTAR."
U.S. Bank Specialist:
Amanda Hamann
"My goals with Allison are to learn her business inside and out, her goals and "wish list" items and where she wants to be this time next year. Allison stuck out to me because she has an edge in the industry. How many other butcher shops do you know that are inspired by pin-ups? Let alone veteran owned! I've also always been an advocate for supporting the local community and Allison works with locally owned businesses to supply her shop. Her drive, excitement for her business and positive attitude are all contagious and I'm ecstatic to help her succeed!"

---
Roebling Point Books & Coffee
Covington, KY
RoPoBoCo welcomes readers, neighbors, authors, advocacy groups, visitors and everyone thirsting for cool books, hot coffee and great people.
Founder: Richard Hunt

Mentor:
Sean Parker, Corporate Communications, 5/3
(not pictured)
"First and foremost, I plan on serving as a listener and sounding board for Richard and his ideas. I'd like to help his vision become reality by providing him with best practices related to PR and Marketing and by exposing him to networks. Richard has a great product and experience, he just needs  amplified awareness of Roebling Point Books & Coffee and everything else will work itself out."
U.S. Bank Specialist:
Mark Sousa
"In my experience something that many small businesses struggle with is allocating time to think about the vision for their business and how to get there. Many small business owners are so busy running their business day to day that they simply don't have the time and resources to work on this. That's where I come in! I can help Richard clearly communicate his story, connection to the local community and how he is positively impacting the community."

---
Original Thought Required
Cincinnati, OH
Original Thought Required is a cultural & fashion destination for Cincinnati. Focusing on limited edition apparel by independent designers.
Founder: James Marable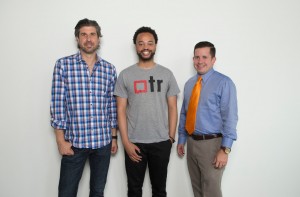 Mentor:
Steve Fink, Owner, Bang Zoom Designs
"I love the world of t-shirts. Before I got into the toy industry, I had an urban apparel and limited edition t-shirt company. Here's the thing: at Bang Zoom, I'm responsible for all aspects of the business. With my team, we develop, market and sell. James' business- his thinking, approaches to problem solving, growth plans… they're all similar to what I do. I'm so excited to help him succeed with Big Pitch and let his passion shine through. The constants of the many experiences I've had while owning a business are passion and hard work and I really feel that they are the key to any small business' success. "
U.S. Bank Specialist:
Vance Marshall
"I started my first business when I was 17 and after that, I started another. I think the fact that I was also an entrepreneur gives me insight into to the experiences of my clients and helps me relate to what they are going through because I've been through it too! I'm not just an adviser, but having experienced many of the things small business owners have dealt with, I can relate to them too. I can combine my experiences and perspective to really guide clients and help them tap available resources so their jobs are easier. That way, they can focus on what they are good at and really succeed. No need to take on everything; use your network and ask for help!"
---
Brush Factory
Cincinnati, OH
Brush Factory designs and fabricates custom contemporary furniture using regionally sourced hardwoods.
Founders: Hayes Shanesy & Rosie Kovacs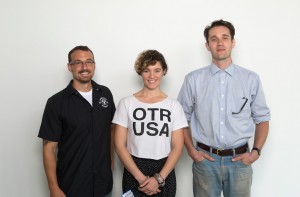 Mentor:
Bob Bonder, Co-Founder, Rhinegeist
 "The quality of Brush Factory's craftsmanship struck me. That is the absolute most key ingredient in a successful product-oriented start-up, and they have it in spades.
Why did I get involved in the program? I've always had a passion for the arts, and art-based business. My own mind has been split between those interests since I was a kid – growing up drawing and painting, while also having a penchant for math and entrepreneurship. My first endeavor was an airbrushing business that I opened in high school and ran out of my bedroom. When I had to decide between art school and math/science for college, I went with the latter, but have always wanted to re-engage with the arts. Participating in ‪Big Pitch provides the perfect opportunity for me to share what I've learned and the skills that I've gathered through years of consulting and entrepreneurship. I admire the creative talents and aspirations of the Big Pitch applicants, and feel privileged to be able to help them work out a path to turn their creative ambitions into careers."

---
Cityscape Tiles
Cincinnati, OH
Cityscape Tiles, formerly Hazel Brown Photography, is a photography service business and product developer, wholesaler and retailer of functional fine art products.
Founder: Jess Sheldon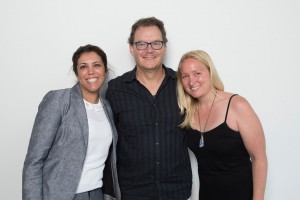 Mentor:
Sean Mullaney, Toy Inventor and Artist
"I love the excitement of a new business just getting off the ground, new ideas and creating or helping to create things that have never been done before. I am able to look at a company from 30,000 feet up and help them with the big picture. As an inventor, I have knowledge of trademarking, patenting products, manufacturing processes, design and marketing. I am excited and proud of Cincinnati's renaissance, especially when it comes to creating and manufacturing real, hands on products like Cityscape Tiles. With someone as motivated and passionate as Jess, I would can help with streamlining, distribution, expansion and getting into new markets."
U.S. Bank Specialist:
Khadija Jlaoul
"Jess is a strong, competitive woman who works by herself and is working toward a goal. She is a go getter and Cityscape Tiles is a great business concept! I think I will really be able to help her examine her business plan and make sure it is comprehensive. Business owners are focused on what they do best- their craft. Jess is an expert with photography, but I can help introduce her to a network of other experts; bankers, CPAs, lawyers, and others so she can go to people if she needs help. She is successful and will be even more successful if she surrounds herself with strong resources."
---
We Have Become Vikings
Cincinnati, OH
WHBV is a group of rebels, rockers, thinkers and makers combining strategy and design to help tell stories through any means possible.
Founder: Jason Snell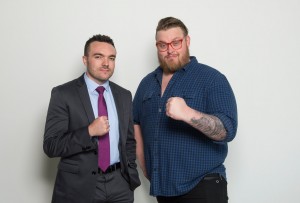 Mentor:
Ghuffran Ali, Modulus
(not pictured)
"A lifetime ago, I would have considered myself a creative. I understand the difficulties associated with pushing yourself and your mind and to the table, I'm hoping to bring this along with my perspective and knowledge about organizational structure, best practices for legal, finance and operations. I think I can help Jason and his new partner with their transition and making it as easy as possible to become one company built on a strong foundation."
U.S. Bank Specialist:
Michael Howard
"WHBV is already a successful, good balanced company, but I was really excited and intrigued to work with a thought leader like Jason. I was aware and a participant of his Good Egg project earlier in the year and couldn't pass on the opportunity to work with him. Jason thinks bigger than his four walls and I love that about him and the company. I'm confident we will make a wicked team! Jason is one of the small businesses that will create a lasting impression on our community."

---
Cut and Sewn
Cincinnati, OH
Cut and Sewn is a sample room that provides design, sewing, and patternmaking services for fashion and soft goods to design entrepreneurs.
Founder: Jenifer Sult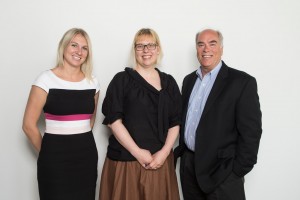 Mentor:
Mike Zorn, Senior V.P. Associate and Labor Relations, Macy's
"Jenifer is a wonderfully creative and passionate business owner. She sees the big picture for not just her business, but that her business can have a lasting impact on the community. What I love about Jenifer is not only the artisan component of her business, but the dedication she brings to her role in sustaining an artisan spirit of craft sewing and pattern making in a rapidly changing and more assembly focused trade. There is a strategic alignment with what Jenifer offers and her artisan beliefs to a community like Cincinnati where the arts are an integral part of our culture."

U.S. Bank Specialist:
Lindsay Kessler

"Typically sample rooms are in your larger fashion-based cities like New York or LA, but Jenifer has brought the basic concept to Cincinnati- with a spin! That is, a more personal experience/touch as opposed to mass production. With Jenifer focusing on her craft, I can help her create an effective and streamlined operational plan, as well as a strategy for marketing and branding. I want to help her identify her strengths and her goals and then surround herself with people who compliment those so she can achieve those goals. You don't have to take on everything all by yourself!"
---
The 2015 Big Pitch Judges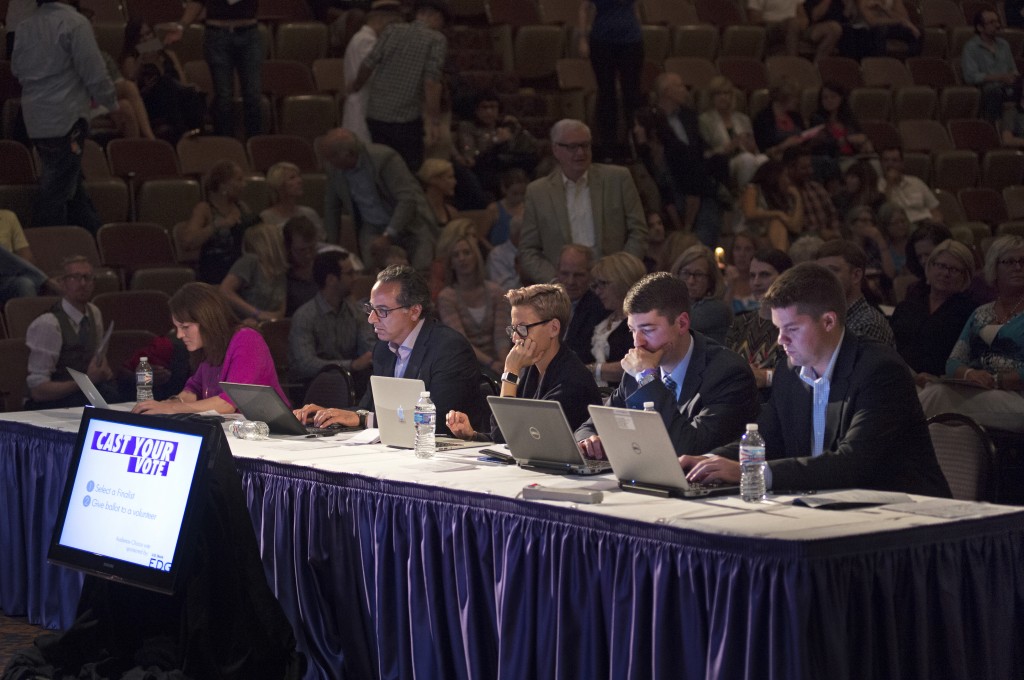 J. Corey Asay
Attorney, Dinsmore & Shohl, LLP
Corey is a member of Dinsmore's Labor and Employment Department who works with clients across a broad range of industries, from local businesses to large national companies. Corey regularly litigates and counsels clients on a wide range of employment issues, including discrimination, retaliation, non-competition agreements, and the misappropriation of trade secrets. He frequently appears before the Equal Employment Opportunity Commission and state and federal courts throughout the country.
Roger David
President & CEO, Gold Star Chili, Inc.
A second generation shareholder and current President and CEO of Gold Star Chili, Roger overseas over 88 locations in a three state area as well as distribution, production and wholesale operations. Over 25 years of experience in marketing, brand building and restaurant / retail categories. Passionate and insightful leader in the restaurant industry, known for successfully helping spearhead efforts to rebrand midsized companies and collaborating with franchisees to provide business solutions. Driven to elevate the branded guest experience through effective touchpoint management
Maggie Paulus
Strategy Director, LPK
With 10 years of experience in branding, Maggie Paulus is a Strategy Director at LPK focusing on innovation working with brands such as Maker's Mark, Kellogg's and Jim Beam. Her focus on innovation at LPK is building the practice as well as coordinating and managing innovation initiatives with various clients. In addition to the work on LPK's innovation practice, Maggie has worked with the Brandery for all six classes helping start-ups define and visualize their brand.  Maggie graduated from Miami University and received her master's degree in industrial design at Arizona State University. Outside of LPK Maggie volunteers with the Cincinnati Chapter of Girls on the Run as a member of the marketing committee and is a part of the 10th class of C-Change.
Rachel Roberts
Owner, The Yoga Bar, Bija Yoga School & Retreats and RAKE Strategy

Rachel has an entrepreneur's heart and a marketer's mind. Her marketing career has spanned more than 20 years working in action sports, resort development and tourism, restaurant development, small business development and start-up ideation. Along with her marketing business RAKE, she is the founder of the hugely successful Yoga Bar studios, is a sought after public speaker, retreat leader and program developer. Roberts holds the titles of Entrepreneur of the Year (OTR Chamber), Winner Bad Girls Ventures class of 2014, was a Cincinnati Woman of the Year finalist and winner of Top Ten Businesses (Greater Cincinnati Chamber- under five employees category). Her Yoga Bar studios have been voted Best of the City for 2014 & 2015 in both Cincinnati and Northern Kentucky.
Max Sullivan
CPA, Clark Schaefer Hackett
Max is a CPA with Clark Schaefer Hackett who specializes in taxation issues for not-for-profit organization. His experience includes serving private schools, churches, museums and private foundations. When Max isn't consulting with local charities he enjoys traveling with his fiancé Krissy and walking Gus, his English Bulldog.