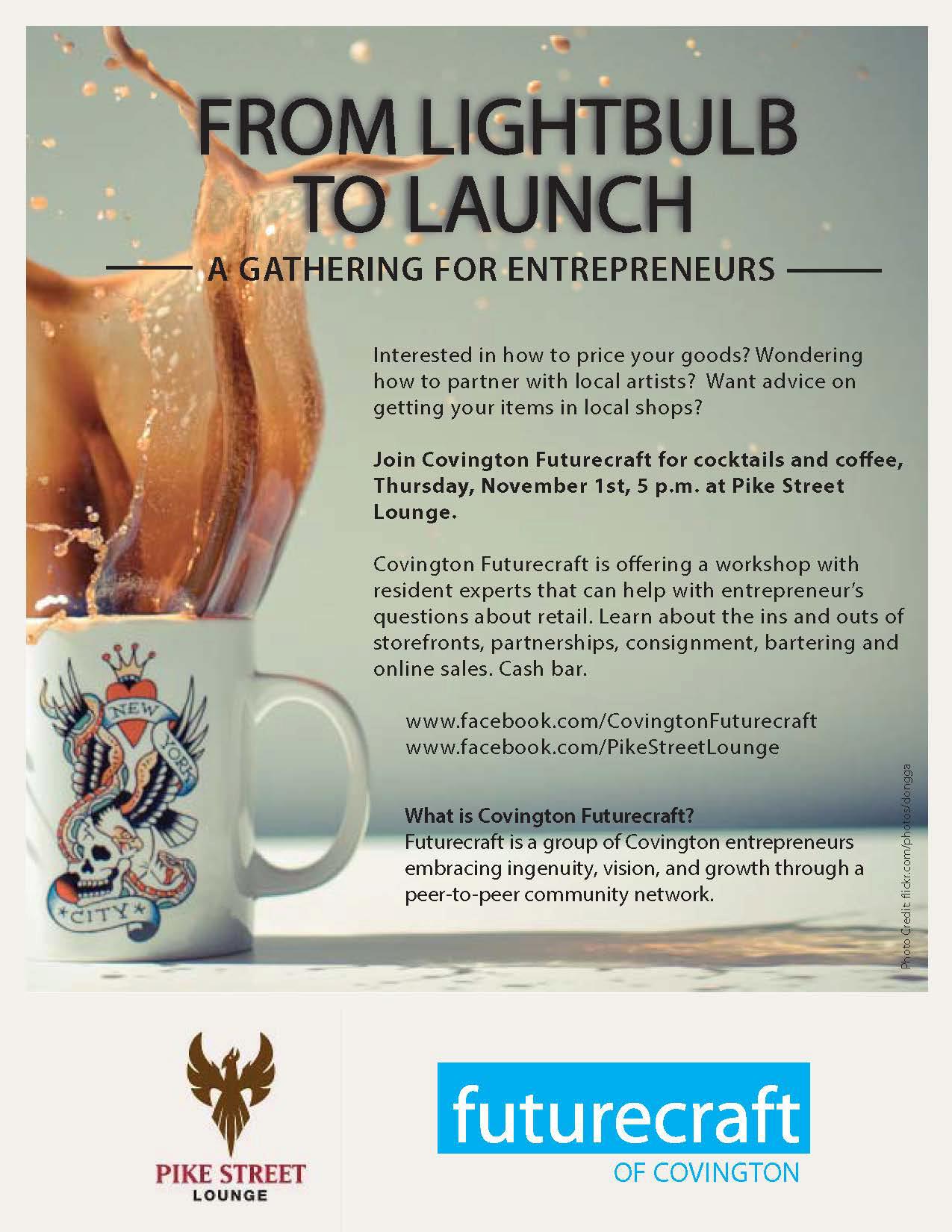 Calling all Entrepreneurs: Interested in how to price your goods? Wondering how to partner with local artists? Want advice on getting your items in local shops?
Join Covington Futurecraft for cocktails and coffee,Thursday, November 1st, 5 p.m. at Pike Street Lounge.
Covington Futurecraft is offering a workshop with resident experts that can help with entrepreneur's questions about retail. Learn about the ins and outs of storefronts, partnerships, consignment, bartering and online sales. Cash bar.
What is Covington Futurecraft?
Futurecraft is a group of Covington entrepreneurs embracing ingenuity, vision, and growth through a peer-to-peer community network.
Futurecraft is a simple but fun concept: The startup culture of Covington and surrounding areas is invited to gather to discuss what we're all thinking about, working on, needing help with, and might do for each other. Existing or aspiring entrepreneurs of all types and ages are invited. Let's raise our glasses to building the entrepreneurial culture beyond ourselves.
Find out more information:
www.facebook.com/CovingtonFuturecraft
www.facebook.com/PikeStreetLounge