Spring 2018 Projects
We are excited to announce our Spring 2018 Projects that will be completed over the coming months.
West End Mural
This Spring, ArtWorks and Seven Hills Neighborhood Houses will work together to bring the first ArtWorks mural to the West End neighborhood by featuring the uplifting and vibrant text-based works of Susan O'Malley. The final mural will be at 901 Findlay Street, Cincinnati, Ohio 45214.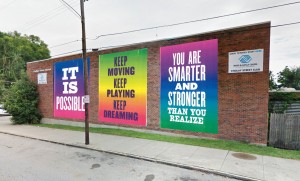 ---
FotoFocus
ArtWorks FotoFocus Project entitled The Hope Narrative:  Finding Resilience in Contemporary Photography and Family Photo Archives 
FotoFocus is a biennial Cincinnati-based photography and lens-based art festival. Since its inauguration, ArtWorks has partnered to create large scale, community-informed, public works of art. ArtWorks 2018 project will bring awareness to the REFUGE a community wellness and gathering space within a new school-based Health Hub at Academy of World Languages (AWL), serving students, families, and residents of two surrounding neighborhoods- Evanston and Walnut Hills at the Academy of World Languages school.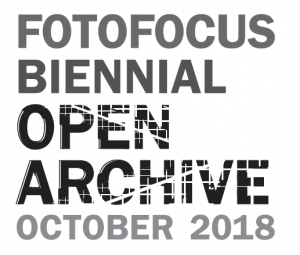 ---
ArtWorks + Olay "Light as Air"
ArtWorks and Olay today announced the five winners and installation locations for this spring's "Light as Air" themed public art contest. The contest was open to female artists throughout Ohio, Indiana and Kentucky, with submissions inspired by the new Olay Whips moisturizer.
The winners, artworks, and installation locations include: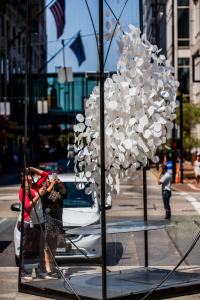 First place
Jessica Wolf, "She Is." Jessica, who is from Cincinnati, used her favorite medium—paper—with ambient or integrated light for her public sculpture.
Location(s): Fountain Square
---
Second place
Nora Salazar, "Limitless." Nora, from Wyoming, Ohio, is a painter, created a work which was reproduced as mini murals for her installations.
Location(s): (1) Fountain Square, (2) 84.51 Building (Race Street side), (3) Main and 12th Street, (4) Vine and Central Parkway. (5) 20 E Central Parkway.
---
Third place
Shannon Timura, "Feminine Alchemy." Shannon is from Strongsville, Ohio, with her concrete and fabric sculptures focusing on poseable art dolls and animal pieces.
Location(s): Fountain Square
---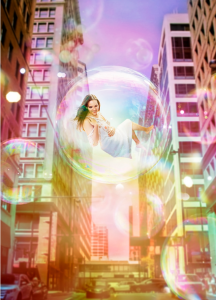 Fourth place
Jess Summers, "Bubbles on Walnut." Jess, from Cincinnati, is a surreal fantasy photographer. Her mini murals
Location(s): (1) Fountain Square, (2) Main and 12th Street, (3) 20 E. Central Parkway, (4) Vine and Central Parkway.
---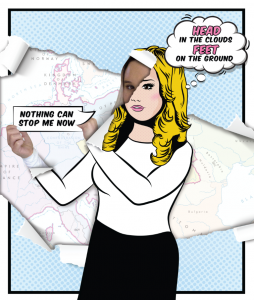 Fifth place
Cassidy Foley teamed up with Nikole Friend to create a computer generated piece, Head in the Clouds." Cassidy is from Cincinnati and designed a mini mural for her Light as Air inspired piece.
Location(s): (1) Fountain Square, (2) Main and 12th Street, (3) 20 E. Central Parkway, (4) Vine and Central Parkway
First place received a $10,000 prize; second and third place, $5,000 each and fourth and fifth place, $2,500 each. The artwork can be viewed in person at the locations above through August 2018. The pieces also will be featured on Olay.com and in national advertising.
---
Mental Health Stigma Reduction Creative Intervention Project
Local foundation Interact for Health asked ArtWorks to design a project that would encourage dialogue and sharing among youth. Local designer Kate Tepe will work with 5 youth Apprentices and 1 Project Manager to design a card game to engage youth ages 15 – 18 in conversations about mental health. The team will engage 50 youth in the testing of the game and then up to 100 will play the final design of the game, created based on insights gathered during testing.
They are currently in the first phase of the project, the testing phase, where they are engaging local youth in a conversation about mental health through the use of a card game. The data and insights collected will be used to inform the next phase, which will be a Design Phase this Summer where the Apprentices will work with Kate Tepe to design a new creative card game to help youth talk about the taboo topic of mental health. The final phase, which will happen in Fall 2018, will be when the team plays the new game with hundreds of youth and distributes them to schools and community organizations for future use.
Artist: Kate Tepe
---
Hero Design Company
Spring Session
Hero Design Company (HDC) engages, encourages, and empowers children facing emotional, physical or situational hardship through the creation of custom superhero capes, co-designed with and sewn by ArtWorks Youth Apprentices. HDC returns for the spring of 2018. Nine apprentices and two creatives will spend eight weeks engaging in co-design sessions with 60 – 75 children through local partners including Beech Acres Parenting Center, Grandview Elementary YMCA, and the Cincinnati Recreation Commission to create a cape for each child that represents their unique strengths and assets.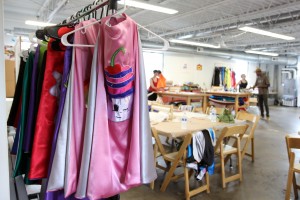 ---
Dark of the Sea and Sky
Cincinnati Ballet presents Murder Ballades, a contemporary ballet influenced by 1940s American folk ballads. ArtWorks and Cincinnati Ballet are partnering to create a new, abstract expressionist backdrop for the performances in Spring 2018. To see the backdrop in person see the Ballet's performance of "Bold Moves."
Artist: David Buetsche