Socstock, a web-based social financing platform that enables local entrepreneurs and small businesses to raise capital through the community, recently extended the deadline on their current offerings. Socstock.com allows locally owned small businesses to raise capital from loyal customers in exchange for products and services as an alternative to traditional bank loans. Core Clay and Pallet23, two businesses that graduated from SpringBoard, are both working with SocStock to help raise capital for equipment needs.
Read on to learn more about Pallet23 and Core Clay's offerings with Socstock!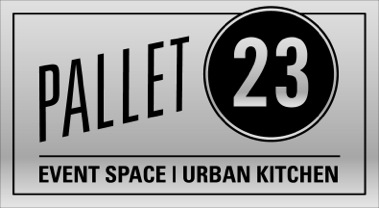 Concept: Pallet23 is a private, flexible event space located in the community of Northside. This open, converted warehouse can be rented by the week, the day or the hour for private parties, weddings, commercial/photo shoots, etc. The space will also feature a beautiful noncommercial kitchen that will be home to private dinners with chefs and cooking classes on weekends.
Offer: Pallet23 is raising $25,000 for Kitchen Equipment on the Socstock Platform and offering three levels of support.
Concept: Core Clay is Cincinnati's centrally located resource for clay artists, hobbiests, teachers, students and anyone clay curious.
Offering: Core Clay is raising $15,000 for a gas kiln on the Socstock Platform and offering three levels of support.

Want to be notified when a SpringBoard Entrepreneur launches a fundraising effort? Sign up to be part of the SpringBoard Funding Group at Springboard.Socstock.com.