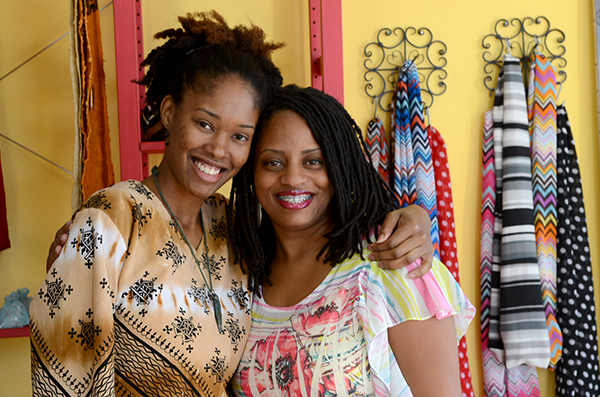 Daphney Thomas, owner of CoaCoa Goddess, was recently featured in Soapbox Cincinnati's piece on Sweet Sistah Splash. The boutique opened in July at 1218 Sycamore Street, and is run by SpringBoard graduate Daphney Thomas and entrepreneur Nzingha Byrd. The partners offer separate workshops and community classes under one roof.
Byrd founded Sheba Mama, which under the S3 umbrella offers social health workshops, yoga and belly dancing fitness classes and community projects. Thomas' CoaCoa Goddess offers S3's networking workshops and marketing, as well as personal and corporate event consultation.
Daphney graduated from SpringBoard in August.
Read the full article here: Sweet Sistah Splash spices up Sycamore Street
Related Links:
CoaCoa Goddess on Facebook
Sweet Sistah Splash on Facebook