Meet Alisha Budkie, a designer, entrepreneur, and the facilitator for the Winter 2016 CO.STARTERS class (she also facilitated the Winter 2015 class). Alisha is a business owner, Bad Girl Ventures finalist, and community organizer with a wealth of knowledge in small business. Alisha's passion for Cincinnati's creative community made her an obvious choice to facilitate CO.STARTERS and we're lucky to work with her. Thanks to Alisha for answering a few questions on the blog.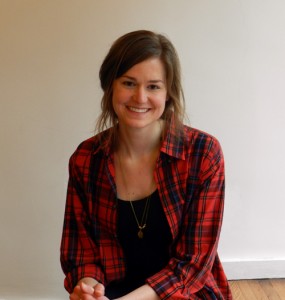 Name: Alisha Budkie
Hometown: Cincinnati!
Favorite quote: "Keep some room in your heart for the unimaginable." – Mary Oliver
Who are you, and what's your business?
Over the years I have worked to support the creative community here in any way I could, including co-founder of Crafty Supermarket, maker of Smartfish Footwear, owner of Smartfish Studio & Sustainable Supply, and organizer of Second Sunday on Main until 2014.
What drew you to CO.STARTERS?
As a city we rely so much on our creative community to move us forward. CO.STARTERS provides a wonderful layer of support for the next wave of that movement.
What's the best piece of advice someone gave you about starting a business?
Just be you.
As we work on these huge projects, it is so easy to feel that we must be more than we are. Wiser, harder, different. But that's never the case. Your business comes from you, and you are the perfect person to create it, exactly as you are.
And it is advice I have to return to often, as just this week I presented a project that felt larger than me, but came straight from my heart, so how could that be the case?
What are you most excited about as a CO.STARTERS facilitator?
Learning and fostering the passions and dreams of everyone in the group, and the opportunity to pass along the knowledge and experience that has so generously been given to me along the way.
---
Ready to launch or grow your business? CO.STARTERS is accepting applications for our Spring class. Class meets once a week for 9 weeks. Click here for dates and to sign up today!