Transforming Environments
Through our commitment to improving experiences for youth facing emotional, physical and situational hardship, we transform healthcare and community environments in creative partnership with youth, families and staff.
Our ArtRx program encourages growth and inspires hope by providing artistic opportunities for co-design and the co-creation of artwork in partnership with ArtWorks youth Apprentices, professional artists and individual community members.
As a proven leader in co-creation and community engagement, we are broadening our focus to include supporting awareness and advancement of key regional issues by working with organizations who work on the frontlines of these issues, to create dialogue through art. Through co-design and creative engagement we aim to promote health and wellness, spark conversation and invoke empathy.
Through projects like Room x Room, Happy to Wait and spaces at Cincinnati Children's Hospital Medical Center that were transformed in partnership with Kolar Design, we are changing healthcare environments.
Learn more about our projects:
Room x Room
Happy to Wait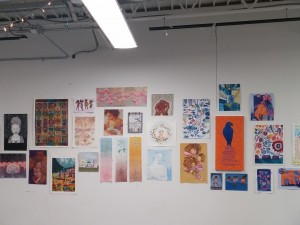 ---