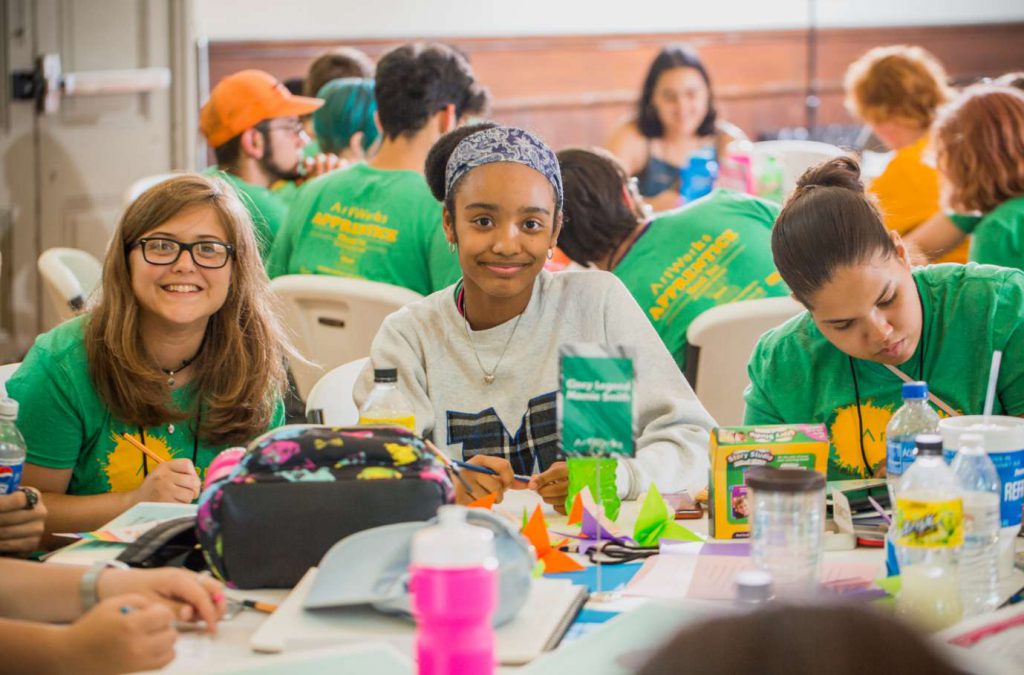 Photo: Carlynne Welch, Bergette Photography
ArtWorks is set to begin its 24th summer season this month, launching into a season of Empowerment focused projects throughout the Greater Cincinnati area. The arts-based nonprofit is set to create 25 unique projects from murals to capes to parade floats. Before the paint can go on the walls, we will train our 150 Youth Apprentices.
Monday marks the beginning of Launch Week (formerly called apprentice orientation), where all of the ArtWorks Youth Apprentices and Teaching Artists meet their team for the first time and learn what it takes to really great these monumental works of art. While we're known for our landscape changing murals, our core mission is transforming people and places through investments in creativity—people first, then place.
Each Youth Apprentice, aged 14-21 years old, takes part in launch week. It's an art and workplace readiness bootcamp. Topics range from Mural Making 101 to public speaking and personal finance skills. These topics help our city's youth to become more astute creative professionals.
A highlight this year will be Luis Ortega, founder and director of Storytellers for Change, who will be presenting during Launch Week. This global organization works with youths, educators, and workplaces to harness the power of stories to create positive social change. This is the second year Ortega will be working with our Youth Apprentices.
"I'm looking forward to inspiring this group of youths to share their stories, embrace an empathy-first mindset, and to foster inclusion and belonging," Ortega said.
ArtWorks is also bringing in Beth and Kate Jewett from MOVING MINDS. The duo will lead Apprentices though collaborative movement practices to expand their creative thinking and problem-solving skills.
The week-long launch week culminates in a keynote presentation from local artists Brent Billingsly and Michael Coppage. Both of whom have worked with ArtWorks on past projects.
ArtWorks invests in these trainings to give our Youth Apprentices a leg up as they start their careers.
"We prepare youth apprentices ready for the working world, no matter where their career path takes them," said Tamara Harkavy, CEO and artistic director. "As we begin launch week we do so with a host of creative efforts that prepare Apprentices and Teaching Staff to be part of something that sets individuals up for a unique approach to the work of Creativity in our landscape."
Our projects will begin in June and continue throughout the summer and fall months. Be on the lookout for the next mural. It might be closer to you than you think!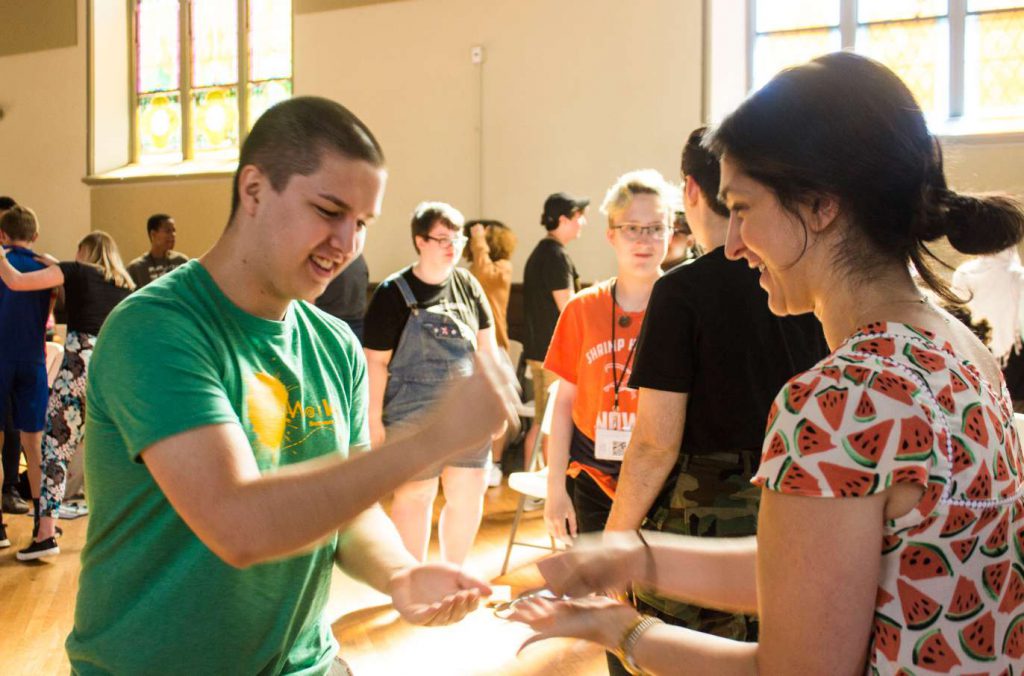 Apprentice Ezra plays Rock, Paper, Siccors against ArtWorks Staff, Sydney Fine. The game was part of Storytellers for Change presentation.