Artists in Greater Cincinnati and Northern Kentucky are invited to participate in a survey to assess their needs, and the responses will populate the first-ever Cincinnati Artist Report led by ArtWorks and Wave Pool. The survey is available at surveymonkey.com/r/CincinnatiArtistReport and will remain open through Saturday, August 31, 2019.
This collaboration brings together a team of four ArtWorks youth apprentices, led by local artist Anissa Lewis, who will be creating community engagement opportunities for artists to further support survey participation throughout August. Wave Pool's Cal Cullen and Lewis developed the survey and will be authoring the report, due later this year.
"The Cincinnati Artist Report is an opportunity for our arts organizations to be directly responsive to artists' need, as artists themselves deliberately identify and define these needs collectively," Lewis said. "This is a perfect example of power in numbers, so I urge every artist to take the survey. We need your voice."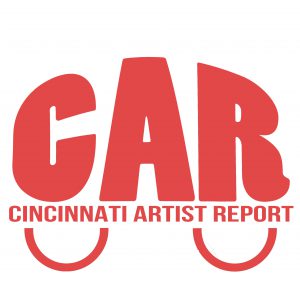 ArtWorks is a public arts nonprofit that hires youth apprentices led by professional artists to create murals and other art projects throughout the Greater Cincinnati region. The organization is looking to increase programming for professional artists after recent successful artist-driven collaborations, including BLINK® and the ArtWorks + Olay Light as Air public art contest.
"With BLINK and the Light as Air contest, we loved having the artists come up with their own proposals of what public art can be," said Sydney Fine, ArtWorks managing director of workforce development. "We know artists are problem-solvers, and we're looking for the data on what the artist community needs to have their visions come to life. Wave Pool is a perfect partner for this project."
Wave Pool is a contemporary art fulfillment center in Camp Washington that pairs communities' needs with artists' sense of possibility. The nonprofit is implementing professional development and education opportunities for artists.
"This project is allowing us to really understand what local artists want and need," Cullen said. "And we can do it in a way that is fun, engaging and art-based."
According to the 2019 Ohio's Creative Economy report by the Ohio Citizens for the Arts with the Center for Regional Development and Bowling Green State University, the creative economy generates $6.1 billion in the Cincinnati metropolitan statistical area and supports 39,000 jobs.
Support for the project comes from the Carol Ann and Ralph V. Haile/U.S. Bank Foundation.
"We believe that artists contribute to our culture and economy," said Eric Avner, vice president and senior program manager of community development for the foundation. "Knowing how to better support artists, whether through education, resources, and opportunities, ultimately better supports our region's vitality."
Information about specific events for the Cincinnati Artist Report will be available later this summer at ArtWorks website at artworkscincinnati.org. Those interested in receiving upcoming artist opportunities from ArtWorks by email twice a month can sign up online.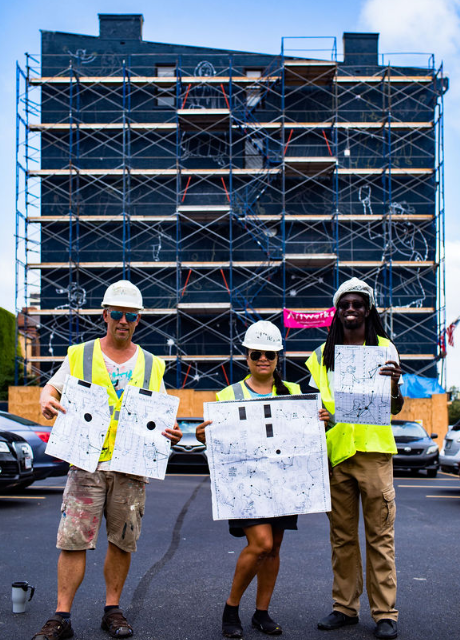 About ArtWorks
Since 1996, ArtWorks has been transforming people and places through investments in creativity. The organization is a workforce development and job-training program where art is the vehicle that trains and employs local youth and professional talent to create art and community impact. ArtWorks has hired over 3,500 youth and 3,000 professional artists who have completed over 12,000 public and private art projects. ​Learn more at ArtWorksCincinnati.org.
About Wave Pool
Wave Pool is a contemporary art fulfillment center located in Camp Washington. Wave Pool is best known for initiating and supporting artist-driven creative place-making projects and exhibiting work that stretches beyond gallery walls through interactive projects that proactively help communities. Learn more at wavepoolgallery.org.