Events

Hey, Lets Talk: Mental Health Card Game Open Trial (Ages 13-23)
November 9, 2018 @ 6:00 pm

-

7:30 pm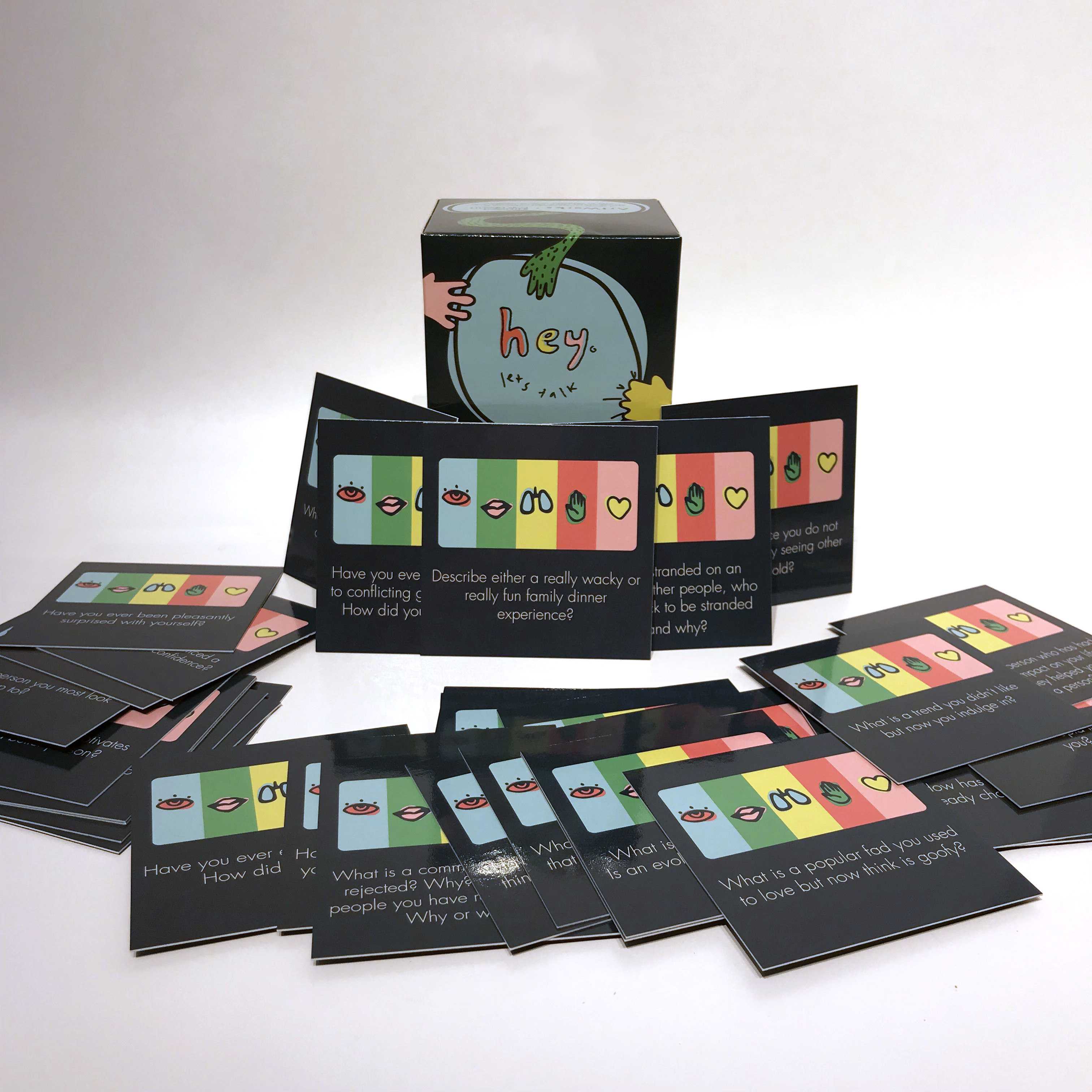 Mental Health challenges affect nearly 20% of the US population, and 75% of those report experiencing stigma related to their condition. Stigma is a form of discrimination – verbal or behavioral – against people with the goal of setting them apart, creating a stereotyped group. In addition to being subject to discrimination, isolation, and stereotypes, prejudice is another negative byproduct those suffering from mental illness face. While mental illness and its stigma affect a broad range of people across demographics, youth are especially at risk. Half of people who experience a mental health condition develop symptoms by age 14 and three-quarters exhibit symptoms by age 24. Young people report suffering higher levels of stigma than adults, and that lack of support has many implications on their capitalization of opportunities, particularly impacting education, economic, and social opportunities.
Cincinnati foundation, Interact for Health, has enlisted ArtWorks to design a project to break down those barriers and eliminate the stigma in our youth. In Spring 2018, a team of six Youth Apprentices conducted community engagement focus groups to determine what the game should look and feel like. In Summer 2018, artist Kate Tepe worked with the Apprentices to co-design the game based on feedback from 60 engagement participants. This Fall, the team will play the finalized game with approximately 250 local youth through partnership with schools and community/arts organizations. Each participant will take home a copy of the game to share and play with others to increase awareness and break down stigma surrounding mental health for youth.
Youth ages 13 – 23 are welcome to attend the open engagements to try out the new game, on  Friday, November 9, 6 – 7:30pm, at Wave Pool Gallery.