Spring is finally here. The air is warming, windows are being opened, and "Spring cleaning" has been added to our to-do lists.
To help prepare for this season of freshness and rebirth, we've assembled a list of rejuvenating home décor pieces offered by our awesome collection of SpringBoard businesses! Let's just say they're putting the "Spring" back in SpringBoard.
It was difficult to spotlight only one piece per business, so we suggest checking out their websites for even more locally-designed awesomeness. Click through links in the titles and pictures to find more information or ways to purchase these and a number of other products from SpringBoard graduates and their businesses. Enjoy!
1. VisuaLingual Flourishing Pillows:
Our first item on the list comes from SpringBoarders Maya Drozdz and partner Michael Stout of VisuaLingual. Among the multitude of wonderfully-crafted items offered by VisuaLingual is their line of Flourishing Pillows, which seek to reinterpret the ornamentation found on the 19th century buildings of Over-The-Rhine. Each of the three color options features a different pattern configuration screen-printed by hand in chocolate brown ink onto medium-weight Belgian linen. The bright colors and floral printing are guaranteed to give any room or couch a necessary touch of spring.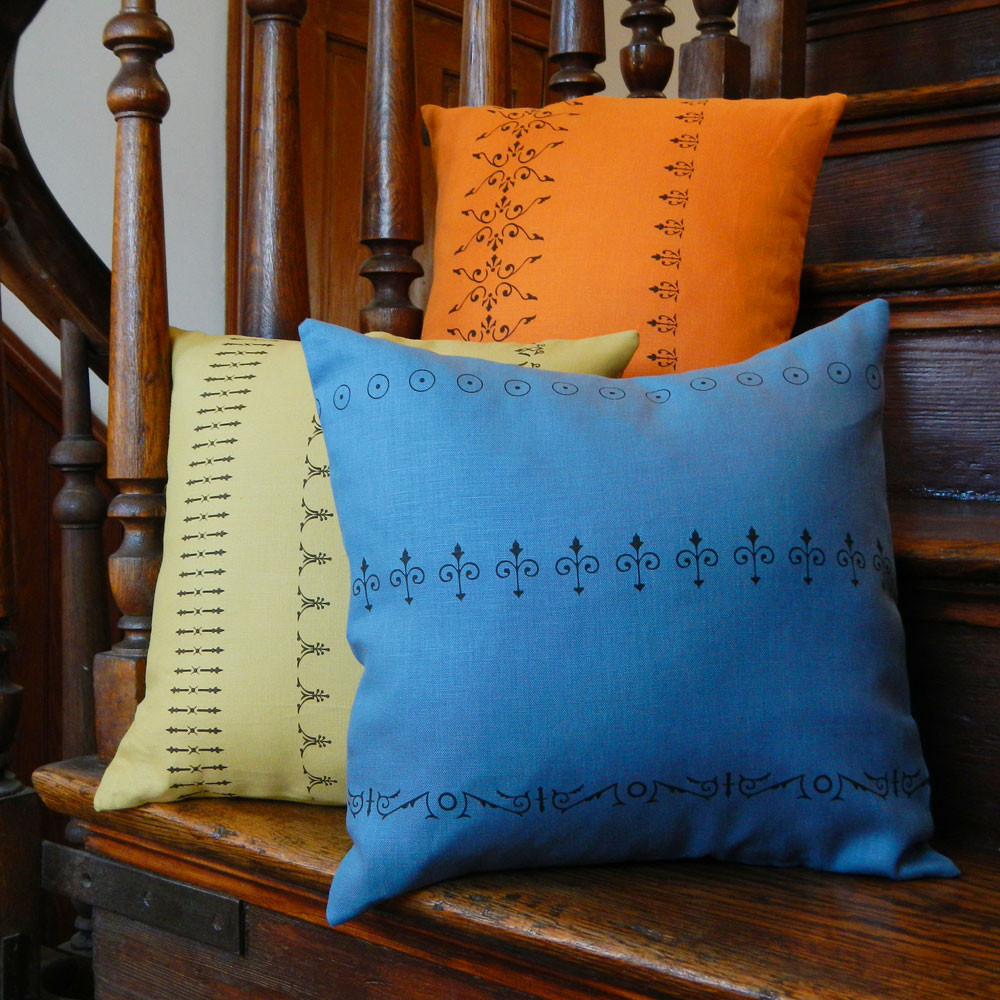 E13 (E-one-three) is a design workshop based in OTR, consisting of self-proclaimed explorers. Their designs embody their shared love of travel, hiking, drawing, making, eating, drinking, reading, listening, talking and learning. This made-to-order birch table is the perfect example of their interest in both natural and urban landscapes—a passion that allows them to "experience the world from multiple perspectives and at different scales."

3. Cincinnati-Inspired Ceramic Tiles by Sara Horn Ceramics:
In keeping with the OTR aesthetic, these decorative tiles by Sara Horn Ceramics are inspired by local gardens, parks and architecture around our favorite neighborhood – Over-The-Rhine. The subtlety of the pastel hues and artfully-selected depictions of Cincinnati landmarks will not only convince your house guests that you love your city, but that you know a thing or two about decorating a room.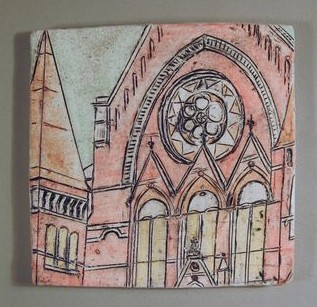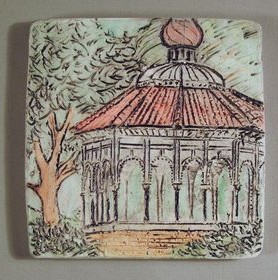 4. BaserMatter Star City Clocks:
These clocks, from BaserMatter, are awesome; they can literally fill you with awe. Made from a sheet of durable but flexible polypropylene plastic, the clocks are comprised of 24 easily assembled pieces. The star design also can be hung in any orientation, and will have everyone complimenting your taste for complex, but graceful design.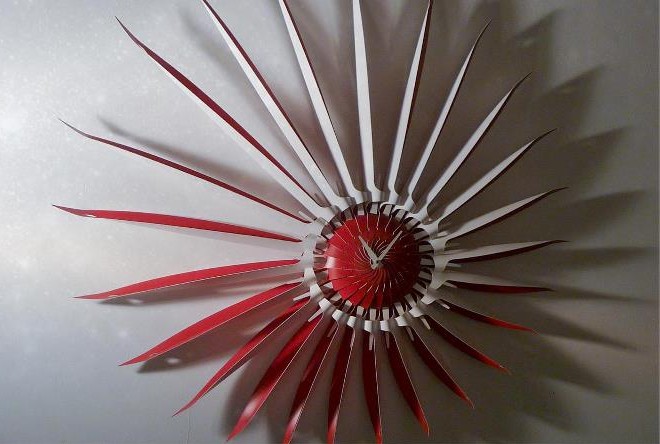 5. Moon Forest Studio's plush collections: 
If your tastes are a little softer, Moon Forest Studio has several lines of decorative plush creations perfect for seasonal home décor. These needle felted mushroom fairy houses stand at just over 7", and compliment any nature-inspired table scape, child's room or nursery. The quality felt on each piece also makes them suitable for gentle play for children with an imagination.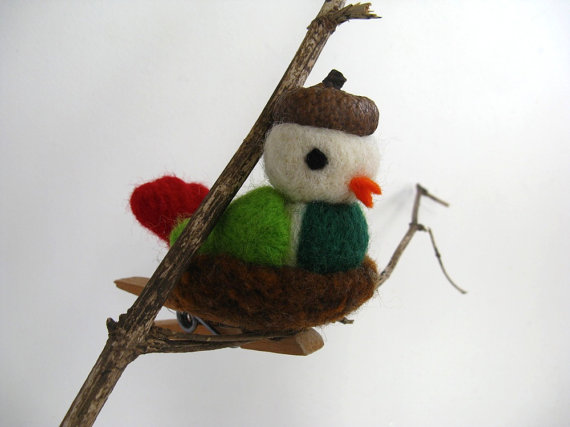 6.Happy Groundhog Studios:
On a similar note, Happy Groundhog Studios is offering spring-themed plush critters, monsters, and sugar skulls. All items are hand-stitched and crafted from eco-friendly, up-cycled fabrics, and quite frankly, live up to their maker's moniker. Happy Groundhog Studios also offers custom painted wall murals for your home or small business if you're really looking to alter a space!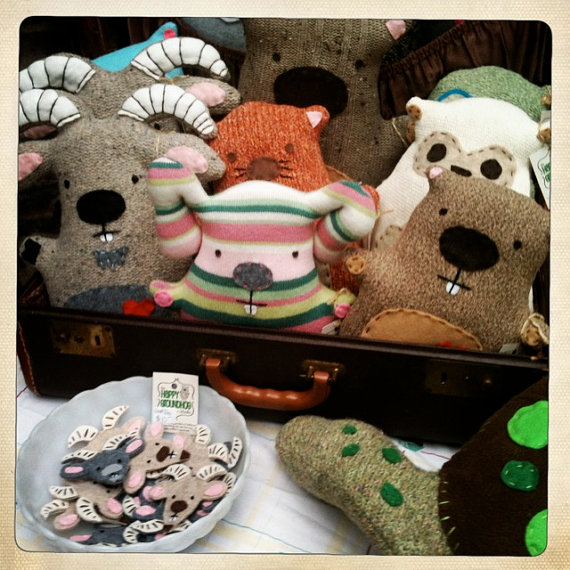 The many designers of Losantiville LTD: Design collective Losantiville is "a place where a diverse group of people share space, tools and a storefront showroom," where designers "share creative energy as well as collaborate on larger projects." These naturally-inspired pieces exemplify the designers' obvious grasp of modernity, originality, function and form – and we highly recommend you peruse their site for a full list of products.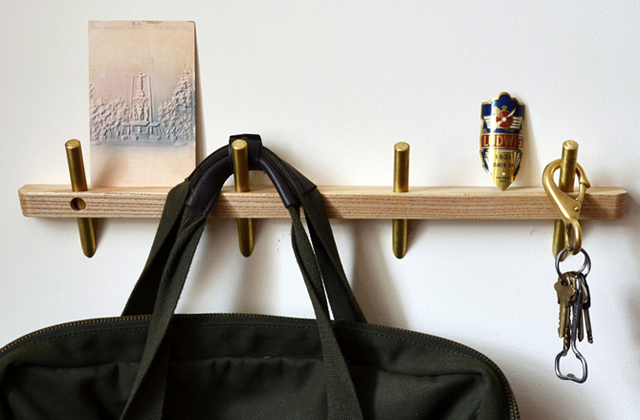 8. Such + Such – Maple Clocks:
9. Ampersand – Bundle Side Tables: