Today, five jurors are meeting to review 118 proposals for the Light-based Sculptural Installations submissions for BLINK, Illuminated by ArtsWave. ArtWorks is the Light-based Sculptural Installation curator for this year's BLINK, which is scheduled for Oct. 10-13, 2019.
While we wait anxiously for the announcement of what will be featured during the four nights of lights, we wanted to introduce you to our jurors.
---

Calcagno Cullen
Calcagno Cullen is a social practice artist, arts educator, and curator. She is founder and Executive Director of Wave Pool Arts Center, a gallery, studio space, and socially-engaged arts activator in Cincinnati, and the co-founder of The Welcome Project, a social-enterprise and makerspace for and by Cincinnati's refugees and immigrants. She has previously worked in the education department of SFMOMA, the Community School of Music and Arts in Mountain View, CA and was the Director of Adobe Books Backroom Gallery in San Francisco, CA. She has also curated and organized a multitude of exhibitions including 'Dial Collect' in 2013 at SOMArts in San Francisco, 'Social Medium' at Wave Pool, a segment of 'Bay Area NOW 7' at the Yerba Buena Center for the Arts, and Survival Adaptations at Adobe Books Backroom Gallery.
---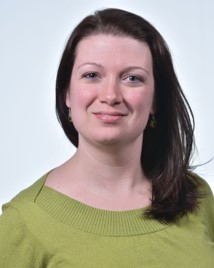 Sarah Fox
Sarah Fox is one of two lighting designers at Macy's. For the last five years, she has been working on all stores and offices within the company and across the nation. Received her Lighting Certification, LC, in 2016. She is the Cincinnati/Louisville Illuminating Engineering Society (IES) chapter Treasurer and active board member. She is a graduate of the Interior Design program at University of Cincinnati and holds a Master's of Light and Lighting from University College London.
---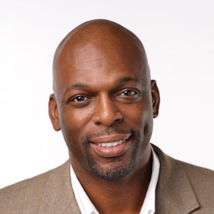 Damian Hoskins
Damian Hoskins is the Vice President, Arts Impact, at ArtsWave in Cincinnati where he leads the grantmaking process made possible by donors to the ArtsWave community campaign. Prior to his position at ArtsWave, Hoskins held the role of Director of Community Programming at Mercy Health, which allowed him to focus on measuring and investing in under-served communities. Additionally, Hoskins has aimed to better communities through previous work with Hamilton County's Head Start Program, KnowledgeWorks/StrivePartnership, and he is currently an Executive on Loan for Urban League of Southwest Ohio.
---

Kick Lee
Kick Lee is a music producer, motivational speaker, Cincinnati native and advocate of the arts. He is the founder of the Cincinnati Music Accelerator, whose mission is to create entrepreneurs through the art of music while simultaneously working to put an end to starving artists. Working in music for over 15 years, Kick has licensed his musical compositions with mainstream brands such as Disney, Toyota, MTV, VH1, Fox and many more.
---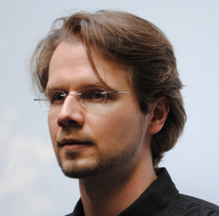 Steven Matijcio
Steven Matijcio is the curator of the Contemporary Arts Center in Cincinnati. Prior to this he served as Curator of Contemporary Art at the Southeastern Center for Contemporary Art (SECCA) in Winston-Salem, NC, from 2008-2013. Matijcio is a graduate of the Center for Curatorial Studies at Bard College and has held positions in a number of galleries and museums including the Plug In Institute of Contemporary Art, the Power Plant Contemporary Art Gallery, the Art Gallery of Ontario, and the National Gallery of Canada. Matijcio was honored in 2010 with a prestigious Tremaine Exhibition Award for the project paperless.
---
We received over 100 proposals for the Light-Based Sculptural Installations. And from that we learned a lot about who wants to be a part of BLINK with us.
We more than doubled the amount of submissions in 2017!
Of the total number of submissions, there were 115 total artists and/or collectives
49 of the 115 artists are female (16 females applied to the same Call in 2017)
11 different states were represented in the submissions

Ohio
Kentucky
Indiana
Illinois
Michigan
Colorado
Tennessee
North Carolina
Florida
Louisiana
Arizona
We can't wait to see the final line-up to be announced in March! Stay tuned!
In the meantime, if you're interested in participating in the BLINK Parade, sponsored by Skyline Chili, check out their information sessions over the next couple weeks.
About ArtWorks
Since 1996, ArtWorks' has been transforming people and places through investments in creativity. The organization is a workforce development and job-training program where art is the vehicle that trains and employs local youth and professional talent to create art and community impact. ArtWorks has hired over 3,300 youth and 2,900 professional artists who have completed over 12,000 public and private art projects.