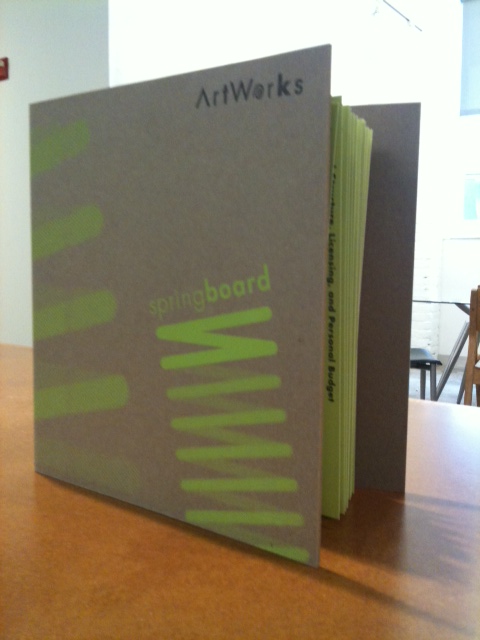 Registration is now open for our tenth session of the SpringBoard business planning course! Class convenes each Tuesday from March 12 – May 7 from 6 – 9 pm. All classes are held at ArtWorks. The course fee is $250.
Since its start in June 2011, ArtWorks has graduated 103 entrepreneurs. SpringBoard participants spend two months exploring personal budgeting, product and service pricing, cash flow, marketing and branding and small business finance opportunities, while creating lasting relationships with 12 to 15 fellow creatives who provide feedback and support.
Take a peek here at just some of the businesses and non-profits that are part of the SpringBoard community.
This course is a great way to kick off the new year. Registration is open through February 8. Applicants will be notified by February 15.  Click here to sign up.
Ongoing support for SpringBoard is provided by the Carol Ann & Ralph V. Haile, Jr./U.S. Bank Foundation, PNC Bank and community supporters. 
**Edit: Due to unforeseen circumstances, SpringBoard will need to move the March session to Tuesday evenings from 6-9pm. We apologize for the inconvenience; however, to accommodate increased demand, we are adding a second summer session (June 19 – August 14) so that applicants have the option to take class on either Tuesdays or Wednesdays.