For the third installment of our SpringBoard business spotlights, we thought we'd introduce our readers to several studios, event spaces and offices available to artists and artisans, or anyone in need of a spot for an event or meeting.
Here's a list of studios and spaces owned or operated by SpringBoard graduates. Have a look, check out their websites, and feel free to get in touch!
---
---
Clifton Cultural Arts Center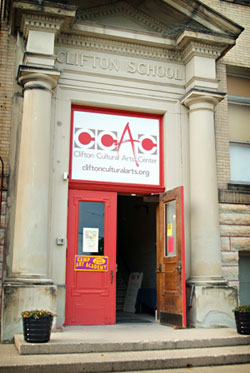 Located in Clifton's Gaslight District, The Clifton Cultural Arts Center can accommodate events for a guest list of nearly 300 people with its four available spaces— a single room, gallery, auditorium, and grand lobby and gallery. We invite you to check out the CCAC's space rental page to browse their list of recommended uses, or browse their FAQ page to find out if the CCAC is right for your next event.
You can also contact the CCAC at (513) 497-2860 or by email at events@cliftonculturalarts.org.
---
The Cogswell Building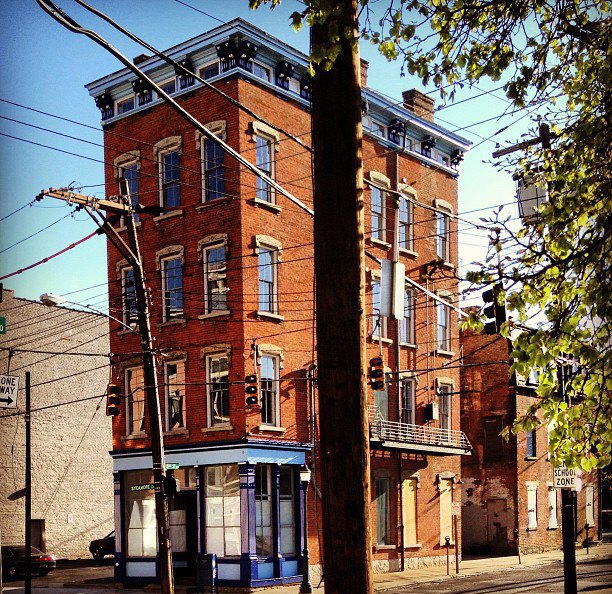 The recently-renovated Cogswell Building, on the corner of Sycamore and 13th Streets, is now open to anyone seeking an affordable private office or co-working conference space. Tenants can rent one of the six offices on a monthly basis, and the conference spaces are available daily or weekly to tenants and non-tenants.
Office rental includes, but is not limited to access to internet, ample natural light, and a communal kitchen, all in a modernized but beautifully historic building.
For more information, you can contact SpringBoard graduate Pat Feghali by email at Info@Cogswellbuilding.com.
---
Core Clay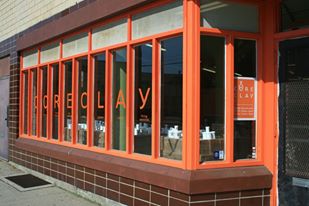 Core Clay studios, located in East Walnut Hills, is a co-operative that considers itself "a little different from other studios in Cincinnati." The goal of its studio space is to foster creativity and talent, while helping to market its artists' work .
Core Clay invites sculptors, hand builders and potters–from beginners to experts–in order to create a community of teachers and learners who set a standard that challenges and inspires.
Check out their Studio Rental page, for a list of some of their studio features, as well as information on how to get involved!
You can reach the Core Clay by phone at (513) 961-2728, or by emailing SpringBoard graduate and studio owner Laura Davis at laura@amphorastudios.com.
---
DIY Printing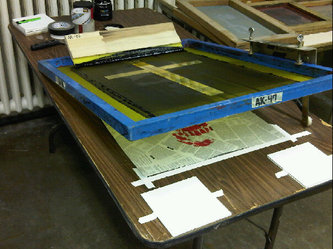 Located within Essex Studios of Walnut Hills, DIY Printing is a silkscreen studio open to artists.
DIY Printing's goal is "to enrich the lives of artists by providing an open printing studio that supports and encourages the work of artists." DIY aims to provide "awareness, outreach and education for the community," by printing anything like T-shirts, posters, and even on recycled packaging.
Want to learn more? Check out and subscribe to their blog, or get in contact here, by phone at (513) 304-6695, or by email at AaronKent@diyprintingshop.com.
---
Losantiville Ltd.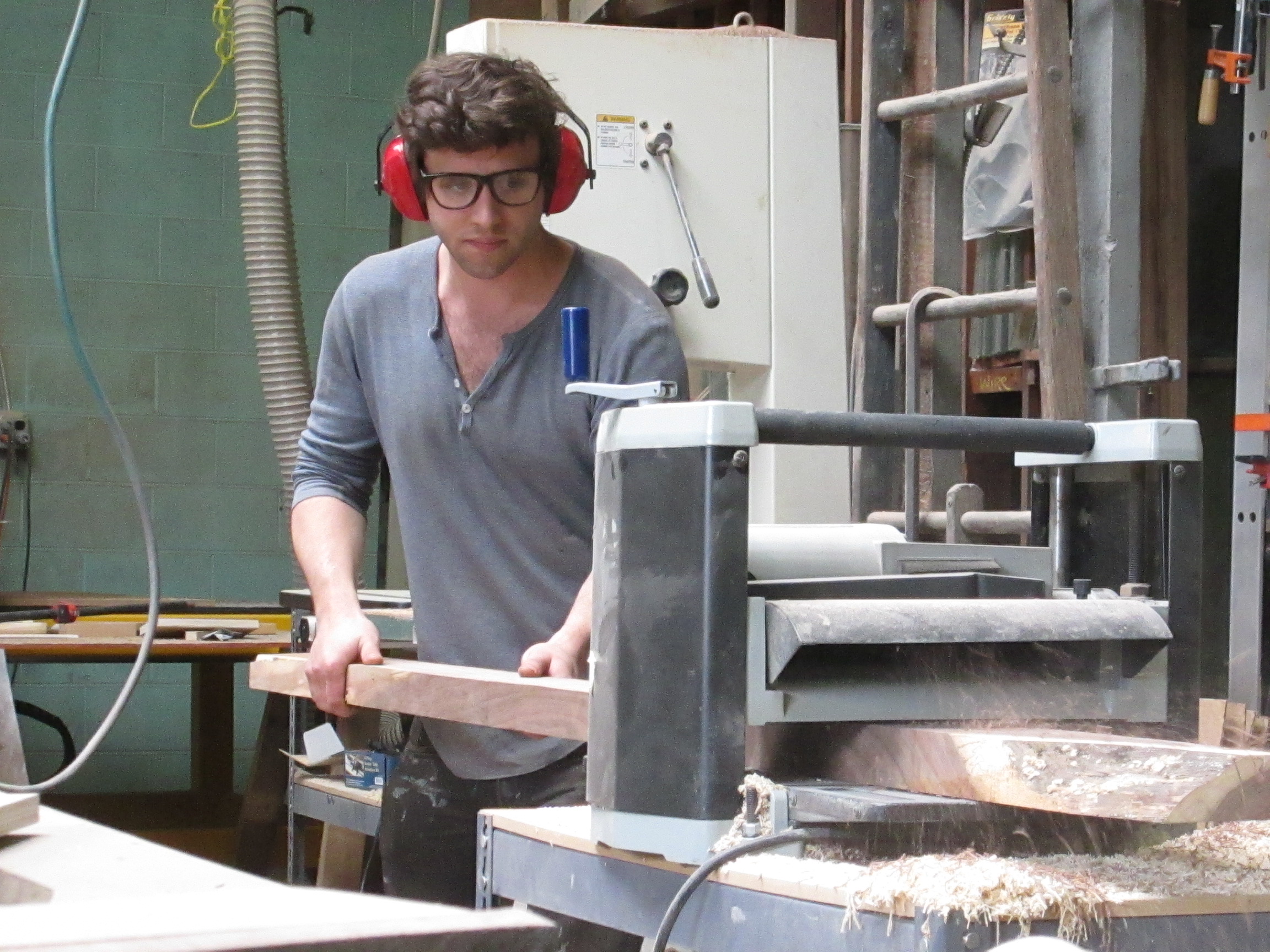 Located on Main St. in Over-the-Rhine, Losantiville is a design collective–a place where a diverse group of people share space, tools, and a storefront showroom.
They also offer work space that allows users "to share creative energy, as well as collaborate on larger projects," and invites you to "contact [them] if you'd like to talk about coming in and creating something brilliant."
Whether or not you have something brilliant to create, we encourage you to check out their blog, or reach out to them for inquiries via email at hello@losantivilleltd.com,  or by phone at (513) 214-7732.
---
Pallet23
Pallet23 is an event space and urban kitchen located in Northside that offers "an affordable, flexible and beautifully designed work/play space for people who seek to sustain themselves with creative adventures, community events and culinary endeavors."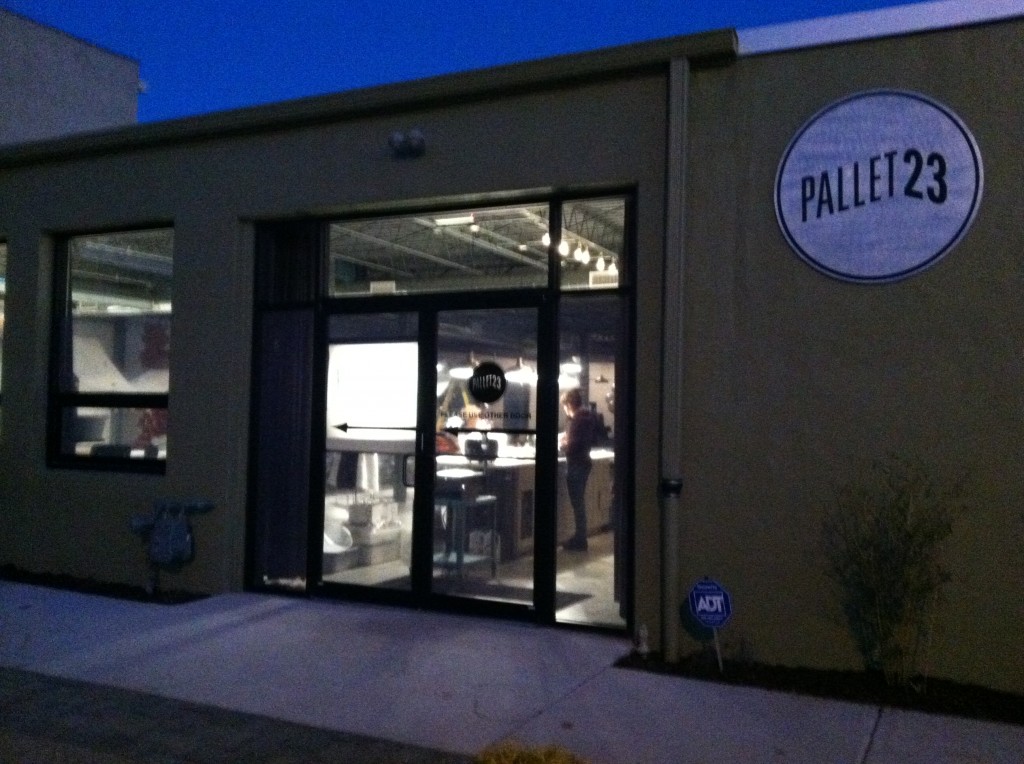 The 4,000 square/ft space (which can be viewed through this awesome virtual tour) can be rented for an hour or a week, for anything from art shows to corporate meetings, photo shoots to chef demos. Check out their list of event ideas, or contact SpringBoarder Laura Chenault at Laura@pallet23.com to see if their space will work for you.