Meet the Team

Leadership
Tamara Harkavy
CEO & Artistic Director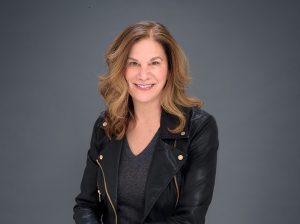 Tamara Harkavy is the founding CEO and Artistic Director of ArtWorks. Launched in 1996 as a job-training and employment program for talented teens, ArtWorks has become a leader in workforce development and public art in Cincinnati. ArtWorks' innovative programming has created works of art, including 180 permanent murals and other art projects, that have literally changed the face of communities throughout Cincinnati. Under her leadership, ArtWorks has employed more than 3,600 teens and 2,000 professional artists.
Harkavy has won numerous awards, including a C-Suite Award in 2019, YWCA Career Woman of Achievement in 2013 and 2007 Cincinnati Enquirer Woman of the Year. In 2018, TEDxCincinnati honored Harkavy at the inaugural Extraordinary Women event in 2018.
ArtWorks has won numerous awards under Harkavy's leadership, including the City Livability Award by the U.S. Conference of Mayors, Cincinnati Post-Corbett Awards, the Ambassador Award from the Cincinnati USA Convention and Visitors Bureau and a Community Impact Award from the American Marketing Association.
Harkavy serves on the board of Ohio Citizens for the Arts, the Art Academy of Cincinnati, Over-the-Rhine Chamber of Commerce, Mercantile Library, and the 3CDC program committee. She is on the leadership team planning BLINK, an extraordinary interactive light-show in partnership Brave Berlin, Agar, The Carol Ann and Ralph V. Haile/U.S. Bank Foundation and the Cincinnati USA Regional Chamber. Previously, Harkavy has served on the board of Tender Mercies and was a founding member of the Cincinnati Reds Community Fund. She has co-chaired the Cincinnati Symphony's Pride events honoring David Herriman and Sara and Michelle Vance Waddell and co-chaired the celebration of Israel's 50thand 60th birthday's for Cincinnati's Jewish Federation.
Harkavy is a member of Leadership Cincinnati's Class 38. She holds a master's in Urban Planning from the University of Cincinnati and a bachelor's from Arizona State University. She is the mother of musician Ben Sloan and is married to artist and real estate developer Matthew Kotlarczyk.
Colleen Houston
Chief Programming Officer
Colleen@ArtWorksCincinnati.org
As Vice President of Programs and Operations, Colleen is responsible for project and partnership development, management and implementation of all ArtWorks programs. In this capacity, Colleen serves as a chief community outreach liaison for ArtWorks. Colleen has been instrumental in the growth, strategic positioning, organizational change and success of ArtWorks and its many programs in Public Art, Creative Enterprise, ArtRx.  She has been directly involved in building strategic partnerships to produce the painting of 130+ public murals in 36 Cincinnati neighborhoods and in 6 nearby cities.  These programs are helping create a more vibrant region and are a clear indicator that our communities and arts are thriving.  The success of the mural program and its impact on Cincinnati was acknowledged by the U.S. Conference of Mayors Livability Award in 2010.
Colleen oversees all programs that transform people and place through investments in creativity at ArtWorks. Colleen leads a talented team of nine individuals who manage ArtWorks' programming efforts to produce an average of 35 major projects, recruit and employ over 300 professional and youth artists, and train over 60 creative local businesses annually to transform the vibrancy of the Greater Cincinnati region.
Prior to her tenure at ArtWorks, Colleen graduated with a BA from Warren Wilson College where she customized a degree in Public and Social Art. Colleen continues to work as a consultant and volunteer to many community arts projects including CoSign, which enhances the economic activity in tri-state neighborhoods by pairing artists and designers with small businesses and professional sign fabricators to design and install unique handcrafted signage for local retailers. In 2014 she was awarded a Next Generation Leader Award and is a graduate of the EXCEL program of the Non-Profit Leadership Institute of Greater Cincinnati.
Programming
Marie Krulewitch-Browne
Managing Director of Programing
Marie@ArtWorksCincinnati.org
Marie has been on the ArtWorks team since May 2011. Starting off as the Development and Marketing Intern, Marie has traded hats and roles in multiple departments, coordinating events and sponsorships for Development, serving in Administration & Office Management, managing Programming projects like the Big Pig Gig: Do Re Wee, overseeing ArtWorks ArtRx department, and serving on the 2017 BLINK leadership team. In her current role as Managing Director of Programs, Marie blends her cross-departmental knowledge and expertise to lead the Programs department, overseeing project development and implementation. Marie graduated from Ohio Wesleyan with a BFA in Painting and a BA in Psychology, and lives in Cincinnati with her husband, son, cats, dog, snakes, and frogs.
Linnea Gartin
Director of Programs
Linnea joined the ArtWorks team in December 2014. Prior to ArtWorks, Linnea was living in the upper Midwest to complete her Bachelor's degree in Art History from Minnesota State University Moorhead. She was also employed by the Plains Art Museum in Fargo, North Dakota working in the Collections, Curatorial, and Visitor Services departments. In August 2018, Linnea received her Master's degree in Social Practice Art at the University of Indianapolis. Her passion for the arts manifests in many different ways through photography, curating, podcasting, collecting, and collaborating. Her personal work can be found at linneagartin.com. Linnea resides in Mt. Washington with her husband, dog, and two cats.
Liz Miller
Program Manager
Liz@ArtWorksCincinnati.org
Liz Miller was born and raised on the east side of Cincinnati in Anderson Township. With the exception of a short seven-month stint in Charleston, South Carolina, she has lived in Cincinnati her whole life and is a Cincinnati girl through and through.  While completing her undergraduate degree in English Literature and Creative Writing at the University of Cincinnati, Liz was also a member of the U.C. Women's Soccer team from 2009 until her senior season in 2012. Shortly after graduating with her bachelor's degree, Liz returned to U.C. to pursue a Master's Degree in Art Education, as well as an undergraduate minor in Fine Arts and a K-12 Ohio teaching license in visual arts. During graduate school, Liz had the opportunity to intern with another local arts organization, Elementz, as a visual art instructor, and it was during this time that she developed her passion for public art and community engagement. Before Liz joined the ArtWorks team in the Spring of 2017, she participated in the 2015 ArtWorks "Ink Your Love" tattoo project and can often be spotted proudly displaying the "Corn-fed pig town" tattoo on her forearm.  Liz currently resides in the neighborhood of Clifton and spends her time outside of ArtWorks coaching 9-year old girls at a local soccer club, gardening, and seeing live music.
Megan Rahill
Program Manager
Megan@ArtWorksCincinnati.org
Megan Rahill joined the ArtWorks staff in June 2014 as the Coordinator of ArtRx, the division of ArtWorks that is dedicated to promoting health and well-being through the healing power of art and art-making. Megan's experience with project management and network of local nonprofits will be put to good use as she and the Director of ArtRx, Marie Elyse Krulewitch-Browne, work to expand the program and serve partners beyond the healthcare world. In her previous position as a Public Ally at Faces without Places, Megan worked with Cincinnati's family emergency shelters to provide educational support and enrichment opportunities to children experiencing homelessness. She hopes to combine her knowledge of the economic issues faced by families and individuals in our community with her passion for the creative, to remove all kinds of barriers through the healing power of art. Megan has a B.A. in Sociology and Anthropology from Earlham College.
Development
Sarah Day
Director of Development
Sarah@artworkscincinnati.org
Sarah joined the ArtWorks team from the Contemporary Arts Center and has been a long-time supporter of the arts in Cincinnati. As Director of Development, Sarah is responsible for shaping and executing fundraising strategies and fostering the connection between supporters of ArtWorks and the mission itself.  Born in Cincinnati, she has spent a large part of the last 15 years traveling the world as a hobby, working as a flight attendant and living abroad doing volunteer development work for an organization that rescues and rehabilitates children from human trafficking. She has a true passion for bettering communities both near and far and is thrilled to be a part of the transformative power that ArtWorks holds in Cincinnati. In addition to her role with ArtWorks she is a jewelry designer, leader of a local women's community group and owner to a grouchy little senior Chihuahua named Izzie.
Daniel Tonozzi
Manager of Development
Daniel lives and works in OTR.  As the ArtWorks Development Manager, Daniel is responsible for the organization's grant portfolio.  He is excited to work with Cincinnati youth and introduce them to meaningful opportunities in the arts. When not at the office, he likes to hang out with his best friend – a hound dog named Brady who lives in the apartment downstairs.
Communications
Melissa Currence
Managing Director of Communications
Melissa@artworkscincinnati.org
Melissa Currence APR joined ArtWorks in August 2018 as Managing Director of Communications and Marketing. As a life-long Cincinnatian, she loves seeing the region transform from the energy of public art. Before joining the team, Currence was the senior digital marketing manager for the Greater Cincinnati Foundation and the public relations specialist for Talbert House. She is the president of the Cincinnatus Association and serves on the board of directors for the League of Women Voters of the United States. Currence has an accreditation in public relations and is a certificated Salesforce administrator. She was named to the Cincinnati Business Courier's 2015 Forty Under 40 class. She earned a bachelor's of Political Science from Xavier University and a master's of Journalism and Communication from the Ohio State University.
Kate Tepe
Design Manager
kate@artworkscincinnati.org
Kate is a Cincinnati based artist who creates work related to group and personal identities, interpersonal relationships, and community networks. She toggles back and forth from design and fine art but enjoys opening her practice to develop collaborative projects. She has a broad background. She began studying Fashion Design, and conceptually based artwork at The School of the Art Institute of Chicago. She received her MFA from the University of Cincinnati in Sculpture and Social Practice Art. She has also lead instruction and developed programming for the Contemporary Arts Center, the Cincinnati Art Museum, Cincinnati Public Schools, The University of Dayton, and The Art Institute of Chicago.
Catherine Eifrig 
Communications Manager
Catherine@ArtWorksCincinnati.org
Catherine is passionate about the world of digital marketing and brings a diverse background in for-profit and non-profit strategies. Catherine graduated from Butler University with her degree in Strategic Communications and Digital Media Production in 2015. She is excited to expand her knowledge in multi-media communications while at ArtWorks. You may recognize her as the voice of ArtWorks' social media accounts, be sure to follow @ArtWorksCincy! In her free time, she enjoys traveling, eating, and experiencing everything her hometown has to offer. Catherine is an active member of the Junior League of Cincinnati and Together Digital.
Operations
Francesca Peace
Business Operations Manager
Francesca@ArtWorksCincinnati.org
Francesca joined the ArtWorks team in April 2011. As the Manager of Finance, she oversees the financial integrity of Artworks. This includes all financial reporting and maintenance. Francesca is also responsible for maintaining personnel records and payroll. She has been in the Cincinnati area since 1997 and is also involved with local theater programs.  Francesca enjoys event/wedding planning floral arranging and spending time with her family.
Sandra Okot-Kotber
Executive Assistant & Office Manager
Sandra@ArtWorksCincinnati.org
Sandra's a University of Central Florida alum who just relocated to the Cincinnati area a few months ago to be closer to family. She left an administrative job at Macy's for the Queen City and has since spent much of her time doing social media, writing and planning events for Women of Cincy. She is beyond excited to be joining the ArtWorks team!
Workforce Development
Sydney Fine
Managing Director of Workforce Development
Sydney@ArtWorksCincinnati.org
As Managing Director of Workforce Development, Sydney oversees the strategic direction and management of professional development initiatives, enrichment, and education for both youth and creative professionals. An East Coast transplant with a Midwestern heart, Sydney has dedicated her career to improving opportunities and outcomes for youth and communities. Prior to joining ArtWorks, Sydney was a Teach for America corps member in Milwaukee, WI. Her experience in the classroom then led her to Future 5, a youth development nonprofit organization in Stamford, CT, where she led fundraising strategy as Development Manager. Growing up, Sydney danced, played multiple instruments, and pursued photography, so it was a natural fit to join the ArtWorks team to combine her passions for meaningful educational opportunities and the arts.
Sydney received her BA from the University of Michigan, where she double-majored in Screen Arts & Cultures and Anthropology and was elected to Phi Beta Kappa. Additionally, Sydney earned her MA in Education at Alverno College during her service with Teach for America. In her spare time, Sydney enjoys hiking, ballroom dancing, and exploring restaurants in Over-the-Rhine.
Amy Scarpello
Director of Workforce Development
Amy@ArtWorksCincinnati.org
Amy joined the ArtWorks team in 2014 as the Executive Assistant and Office Manager. In 2018 she transitioned to the Workforce Development department as the Director of Youth. Amy oversees youth programming including enrichment, education, and hiring. Prior to joining the ArtWorks team, Amy worked in the Admissions Department of the Art Academy of Cincinnati as the Lead Admissions Counselor and High School Visit Coordinator. Amy also attended the Art Academy of Cincinnati earning a Bachelor's of Fine Arts in Sculpture, in 2010. She is also a graduate of ArtWorks Co.Starters program where Pull Club Studio, a girl-powered printmaking studio was born. Amy is passionate about public art, place keeping, and engaging young, emerging and student artists.
Ciarra Wooten
Workforce Development Coordinator
As Workforce Development Coordinator Ciarra is eager to apply her background in education and community outreach to support the Workforce Development team by elevating the experience of Youth Apprentices and professional artists involved with ArtWorks. Prior to ArtWorks, she led all global education programs and development efforts at the World Affairs Council – Cincinnati and Northern Kentucky. Ciarra graduated from The Ohio State University (OSU) where she studied Russian and International Studies. Her teaching background has led her to work with diverse, multinational populations in the United States, Turkey, and China. She enjoys creating in various mediums, including portrait painting, creative writing, and drawing. She moved to Cincinnati four years ago and has fallen in love with the thriving arts community in the city.