Meet the Team
COVID-19 Update 3/23/2020: Please note the ArtWorks office is closed but our staff is working remotely. Please reach out to us.

Leadership
Lauren Hannan Shafer
CEO
513.333.3605
Lauren Hannan Shafer is the CEO of ArtWorks. A native Cincinnatian, Shafer has a passion for developing youth. Before becoming CEO in 2019, Shafer served for 10 years as co-chair of Cincinnati Youth Collaborative's Saturday Hoops. During this time, she developed the art program to complement the basketball activities, giving youth a place to create and connect with volunteers. She developed Saturday Hoops' mentor program in coordination with CYC, matching 27 youth with mentors, and expanded the program's partnerships to include A2C Photography, Adopt a Book, Cleats For Kids, La Soupe, University of Cincinnati, Youth Hope and several yoga studios. She grew the organization's volunteer base, bringing on Cincinnati Country Day School, the Seven Hills School, Saint Ursula Academy, the Summit Country Day School, Ursuline Academy and more. Previously, she was a talent scout and manager for PCG Talent Agency and a broadcast producer at Ogilvy in New York City.
Before becoming CEO, Shafer served as a member of the ArtWorks Board of Trustees from 2015 – 2019. During this time, she served on the organization's development and communications committee and was co-chair of 2017 ArtWorks annual breakfast and twice co-chaired the Adopt-an-Apprentice campaign. She was a leading supporter of the mural, The Early Bird by Bongang, that was produced on the Over-the-Rhine Recreation Center by a team of 10 youth apprentices and three teaching artists in 2018. Shafer has also been involved as a parent of an ArtWorks youth apprentice.
Shafer continues to volunteer and support many local and global causes. She and her daughters volunteered with Kkenya's Dream, an international nonprofit leveraging education to empower girls, end harmful traditional practices and transform rural communities. She granted the first wish and was the first Board member for Make-a-Wish Ohio, Kentucky and Indiana, helping to establish the office in 1994. She has been a mentor to her CYC mentee Deja since 2015. She is a supporter of the performance arts and is a member of the Cincinnati Playhouse in the Park's Leading Ladies.
Shafer was named as a 2017 Cincinnati Enquirer Woman of the Year and received the United Way of Greater Cincinnati's Clement L. Buenger Award for Leadership in Education in 2018. She has a bachelor's from Denison University. She has traveled extensively with a goal to travel to every country in the world. Shafer is a proud mother of seven with husband Tom. The family resides in Indian Hill.
Tamara Harkavy
Founder & Artistic Director
513.333.3600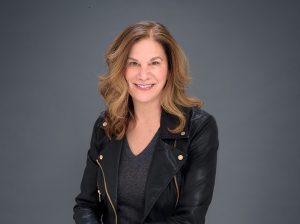 Tamara Harkavy is the Founder & Artistic Director of ArtWorks. Launched in 1996 as a job-training and employment program for talented teens, ArtWorks has become a leader in workforce development and public art in Cincinnati.
Harkavy has won numerous awards, including a C-Suite Award in 2019, YWCA Career Woman of Achievement in 2013 and 2007 Cincinnati Enquirer Woman of the Year. In 2018, TEDxCincinnati honored Harkavy at the inaugural Extraordinary Women event in 2018.
ArtWorks has won numerous awards under Harkavy's leadership, including the City Livability Award by the U.S. Conference of Mayors, Cincinnati Post-Corbett Awards, the Ambassador Award from the Cincinnati USA Convention and Visitors Bureau and a Community Impact Award from the American Marketing Association.
Harkavy serves on the board of Ohio Citizens for the Arts, the Art Academy of Cincinnati, Over-the-Rhine Chamber of Commerce, Mercantile Library, and the 3CDC program committee. She is on the leadership team planning BLINK, an extraordinary interactive light-show in partnership Brave Berlin, Agar, The Carol Ann and Ralph V. Haile/U.S. Bank Foundation and the Cincinnati USA Regional Chamber. Previously, Harkavy has served on the board of Tender Mercies and was a founding member of the Cincinnati Reds Community Fund. She has co-chaired the Cincinnati Symphony's Pride events honoring David Herriman and Sara and Michelle Vance Waddell and co-chaired the celebration of Israel's 50th and 60th birthday's for Cincinnati's Jewish Federation.
Harkavy is a member of Leadership Cincinnati's Class 38. She holds a master's in Urban Planning from the University of Cincinnati and a bachelor's from Arizona State University. She is the mother of musician Ben Sloan and is married to artist and real estate developer Matthew Kotlarczyk.
Colleen Houston
Chief Programming Officer
Colleen@ArtWorksCincinnati.org
513.333.3603
As Chief Programming Officer, Colleen is responsible for project and partnership development, management and implementation of all ArtWorks programs. In this capacity, Colleen serves as a chief community outreach liaison for ArtWorks. Colleen has been instrumental in the growth, strategic positioning, organizational change and success of ArtWorks and its many programs in Public Art, Creative Enterprise, ArtRx.  She has been directly involved in building strategic partnerships to produce the painting of 130+ public murals in 36 Cincinnati neighborhoods and in 6 nearby cities.  These programs are helping create a more vibrant region and are a clear indicator that our communities and arts are thriving.  The success of the mural program and its impact on Cincinnati was acknowledged by the U.S. Conference of Mayors Livability Award in 2010.
Colleen oversees all programs that transform people and place through investments in creativity at ArtWorks. Colleen leads a talented team of nine individuals who manage ArtWorks' programming efforts to produce an average of 35 major projects, recruit and employ over 300 professional and youth artists, and train over 60 creative local businesses annually to transform the vibrancy of the Greater Cincinnati region.
Prior to her tenure at ArtWorks, Colleen graduated with a BA from Warren Wilson College where she customized a degree in Public and Social Art. Colleen continues to work as a consultant and volunteer to many community arts projects including CoSign, which enhances the economic activity in tri-state neighborhoods by pairing artists and designers with small businesses and professional sign fabricators to design and install unique handcrafted signage for local retailers. In 2014 she was awarded a Next Generation Leader Award and is a graduate of the EXCEL program of the Non-Profit Leadership Institute of Greater Cincinnati.
Programming
Marie Krulewitch-Browne
Managing Director of Programing
513.333.3604

Marie has been on the ArtWorks team since May 2011. Starting off as the Development and Marketing Intern, Marie has traded hats and roles in multiple departments, coordinating events and sponsorships for Development, serving in Administration & Office Management, managing Programming projects like the Big Pig Gig: Do Re Wee, overseeing ArtWorks ArtRx department, and serving on the 2017 BLINK leadership team. In her current role as Managing Director of Programs, Marie blends her cross-departmental knowledge and expertise to lead the Programs department, overseeing project development and implementation. Marie graduated from Ohio Wesleyan with a BFA in Painting and a BA in Psychology, and lives in Cincinnati with her husband, son, cats, dog, snakes, and frogs.
Linnea Gartin
Director of Programs
513.333.3622
Linnea joined the ArtWorks team in December 2014. Prior to ArtWorks, Linnea was living in the upper Midwest to complete her Bachelor's degree in Art History from Minnesota State University Moorhead. She was also employed by the Plains Art Museum in Fargo, North Dakota working in the Collections, Curatorial, and Visitor Services departments. In August 2018, Linnea received her Master's degree in Social Practice Art at the University of Indianapolis. Her passion for the arts manifests in many different ways through photography, curating, podcasting, collecting, and collaborating. Her personal work can be found at linneagartin.com. Linnea resides in Mt. Washington with her husband, dog, and two cats.
Devin Grimm
Program Manager
513.333.3618
Devin loves contributing to the ArtWorks community as program manager. Devin grew up in Kenwood and moved to the East Coast to get his BFA in painting at Rhode Island School of Design. He decided to pursue his dual passion for arts and community/non-profit work by moving to the West Coast to obtain an MFA in Arts Leadership from Seattle University. There he interned at a variety of arts organizations including Pilchuck and SEEDARTS and managed the Vachon-Kinsey Gallery. After grad school, he moved to Vashon Island to be the Gallery Director for the Vashon Center for the Arts-Koch Gallery. On Vashon, he continued his studio practice while running the first Friday studio tours.
Devin's love of travel has led to him living all over, but he is excited to move back and put down roots in his hometown after living on the West Coast for the past 8 years. He now lives in OTR with his dog Loquita, who he adopted while working in Nicaragua for Building New Hope. Devin enjoys exploring new places, camping, hiking, kayaking and spending time with family and friends.

Liz Miller
Program Manager
513.333.3608

Liz Miller was born and raised on the east side of Cincinnati in Anderson Township. With the exception of a short seven-month stint in Charleston, South Carolina, she has lived in Cincinnati her whole life and is a Cincinnati girl through and through.  While completing her undergraduate degree in English Literature and Creative Writing at the University of Cincinnati, Liz was also a member of the U.C. Women's Soccer team from 2009 until her senior season in 2012. Shortly after graduating with her bachelor's degree, Liz returned to U.C. to pursue a Master's Degree in Art Education, as well as an undergraduate minor in Fine Arts and a K-12 Ohio teaching license in visual arts. During graduate school, Liz had the opportunity to intern with another local arts organization, Elementz, as a visual art instructor, and it was during this time that she developed her passion for public art and community engagement. Before Liz joined the ArtWorks team in the Spring of 2017, she participated in the 2015 ArtWorks "Ink Your Love" tattoo project and can often be spotted proudly displaying the "Corn-fed pig town" tattoo on her forearm.  Liz currently resides in the neighborhood of Clifton and spends her time outside of ArtWorks coaching 9-year old girls at a local soccer club, gardening, and seeing live music.
Development
Daniel Tonozzi
Development Director
513.333.3621
Daniel lives and works in OTR.  As the ArtWorks Development Manager, Daniel is responsible for the organization's grant portfolio.  He is excited to work with Cincinnati youth and introduce them to meaningful opportunities in the arts. When not at the office, he likes to hang out with his best friend – a hound dog named Brady who lives in the apartment downstairs.
Liz Neidich
Development Manager
Liz.Neidich@ArtWorksCincinnati.org
513.333.3616
Liz was born and raised in Cleveland, OH. Growing up, she was very involved in the musical arts, primarily playing trumpet and piano. In 2010, she had the opportunity to travel to Spain and Portugal to perform with the Cleveland Youth Wind Symphony. Liz moved to Cincinnati in the fall of 2010 to attend the University of Cincinnati, where she earned bachelor's degrees in creative writing and communications and a minor in journalism. During her time in college, Liz was also a member of the UC Bearcat Bands. After a short stint in insurance jobs, Liz began her nonprofit career in 2017, serving for one year as an AmeriCorps VISTA Member at CityLink Center in Cincinnati then working as the Development Assistant for Santa Maria Community Services in Price Hill. She joined the ArtWorks team as Development Manager in December of 2019. Outside of ArtWorks, Liz leads the coffee and wedding coordination teams at her church. She also enjoys concerts, traveling, hiking, and visiting local breweries, restaurants, and coffee shops with her husband and dog.
Communications
Melissa Currence
Managing Director of Communications
Melissa@ArtWorksCincinnati.org
513.333.3613

Melissa Currence APR joined ArtWorks in August 2018 as Managing Director of Communications and Marketing. As a life-long Cincinnatian, she loves seeing the region transform from the energy of public art. Before joining the team, Currence was the senior digital marketing manager for the Greater Cincinnati Foundation and the public relations specialist for Talbert House. She is immediate past president of the Cincinnatus Association and serves on the board of directors for the League of Women Voters of the United States. Currence has an accreditation in public relations and is a certificated Salesforce administrator. She was named to the Cincinnati Business Courier's 2015 Forty Under 40 class. She earned a bachelor's of Political Science from Xavier University and a master's of Journalism and Communication from the Ohio State University.
Sandra Okot-Kotber
Communications Manager
513.333.3615
Sandra Okot-Kotber is a communication professional who joined the ArtWorks family in April of 2018. Prior to arriving at ArtWorks, she worked on administrative teams for Macy's and the University of Central Florida in Orlando. In her free time, Sandra is a writer and Director of Volunteer Culture for Women of Cincy, an organization which exists to build inclusive communities through uplifting changemakers. In 2015, Sandra graduated with a bachelor's degree from the University of Central Florida. She is married to the grind and mother to a loving canine named, Foxxy.
Kelly Croop
Designer
Kelly Croop has a long history with ArtWorks first as a three-time mural Apprentice, then as a part of the Development team while running the Mural tour program, and now as the in-house designer. She is passionate about sharing ArtWorks amazing story through branding and design while highlighting the creative youth in our city. When she is not working, she is exploring the food and brewery scene in Cincinnati or traveling the world to see old architecture and hike incredible mountains.
Operations
Jane Keller
Director of Finance
513.333.3612
Jane is the past President/CEO for the Cincinnati Youth Collaborative (CYC). Prior to CYC, Jane's career included senior leadership roles in manufacturing and financial services. Jane's community work is extensive including leadership roles with the Nonprofit Leadership Council Board, Leadership Cincinnati, the Governor's Community Connector Advisory Board, Cincinnati Public Schools My Tomorrow Steering Committee and United Way Board. She is a graduate of Leadership Cincinnati and Leadership Action. Jane holds a Master of Public Administration from Northern Kentucky University, a Bachelor of Accounting from University of Cincinnati and is a CPA. Jane shares her life with Bob and Diamond, their dog. Jane enjoys traveling, gardening, cooking and reading just about anything.
Francesca Peace
Business Operations Manager
Francesca@ArtWorksCincinnati.org
513.333.3602

Francesca joined the ArtWorks team in April 2011. As the Manager of Finance, she oversees the financial integrity of Artworks. This includes all financial reporting and maintenance. Francesca is also responsible for maintaining personnel records and payroll. She has been in the Cincinnati area since 1997 and is also involved with local theater programs.  Francesca enjoys event/wedding planning, floral arranging and spending time with her family.
Maddie Schneider
Executive Assistant & Office Manager
513.333.3610
Maddie started as the Executive Assistant & Office Manager for the ArtWorks team in February 2020. Being a Cincinnati native, she grew up admiring the beautiful art around the city and is ecstatic to join the team behind a lot of these projects! Before ArtWorks, Maddie received her Bachelor of Communication with a minor in Theatre Arts from Eastern Michigan University where she participated on campus in Housing and Residence Life. Recently, she has worked closely with the YWCA and the Allied Construction group through their summer camp programs. In her free time she likes to bake, assist in her local theater productions, and watch movies.
Workforce Development
Sydney Fine
Managing Director of Workforce Development
513.333.3607

As Managing Director of Workforce Development, Sydney oversees the strategic direction and management of professional development initiatives, enrichment, and education for both youth and creative professionals. An East Coast transplant with a Midwestern heart, Sydney has dedicated her career to improving opportunities and outcomes for youth and communities. Prior to joining ArtWorks, Sydney was a Teach for America corps member in Milwaukee, WI. Her experience in the classroom then led her to Future 5, a youth development nonprofit organization in Stamford, CT, where she led fundraising strategy as Development Manager. Growing up, Sydney danced, played multiple instruments, and pursued photography, so it was a natural fit to join the ArtWorks team to combine her passions for meaningful educational opportunities and the arts. Sydney received her BA from the University of Michigan, where she double-majored in Screen Arts & Cultures and Anthropology and was elected to Phi Beta Kappa. Additionally, Sydney earned her MA in Education at Alverno College during her service with Teach for America. In her spare time, Sydney enjoys hiking, ballroom dancing, and exploring restaurants in Over-the-Rhine.
Amy Scarpello
Director of Workforce Development
513.333.3601

Amy joined the ArtWorks team in 2014 as the Executive Assistant and Office Manager. In 2018 she transitioned to the Workforce Development department as the Director of Youth. Amy oversees youth programming including enrichment, education, and hiring. Prior to joining the ArtWorks team, Amy worked in the Admissions Department of the Art Academy of Cincinnati as the Lead Admissions Counselor and High School Visit Coordinator. Amy also attended the Art Academy of Cincinnati earning a Bachelor's of Fine Arts in Sculpture, in 2010. She is also a graduate of ArtWorks Co.Starters program where Pull Club Studio, a girl-powered printmaking studio was born. Amy is passionate about public art, place keeping, and engaging young, emerging and student artists.