UPDATE 5/20/2019
Thanks to the support of so many, we were able to raise $3,500 for repairs for the mural. We hired local artist Danny Babcock to work on the repairs of the mural. We have previously worked with Babcock on the New Lines: Bolivar Alley series. We are thankful for the support of so many in the community who helped make this possible.
---
At ArtWorks, with 180 permanent murals and thousands of public artwork completed around the city, we're fortunate to not have many incidents of graffiti happen to our work. We're grateful that street artists typically respect other street art.
Unfortunately, our mural by Jonathan Queen, Cincinnati Toy Heritage, was defaced the weekend of March 30. As one of our most beloved murals, we're committed to restoring the original piece as soon as possible.
At ArtWorks, we're about creating positive public art that is community-driven and enhances our neighborhoods. If you would like to donate to help this mural be repaired, please give today. http://bit.ly/2WFtW6i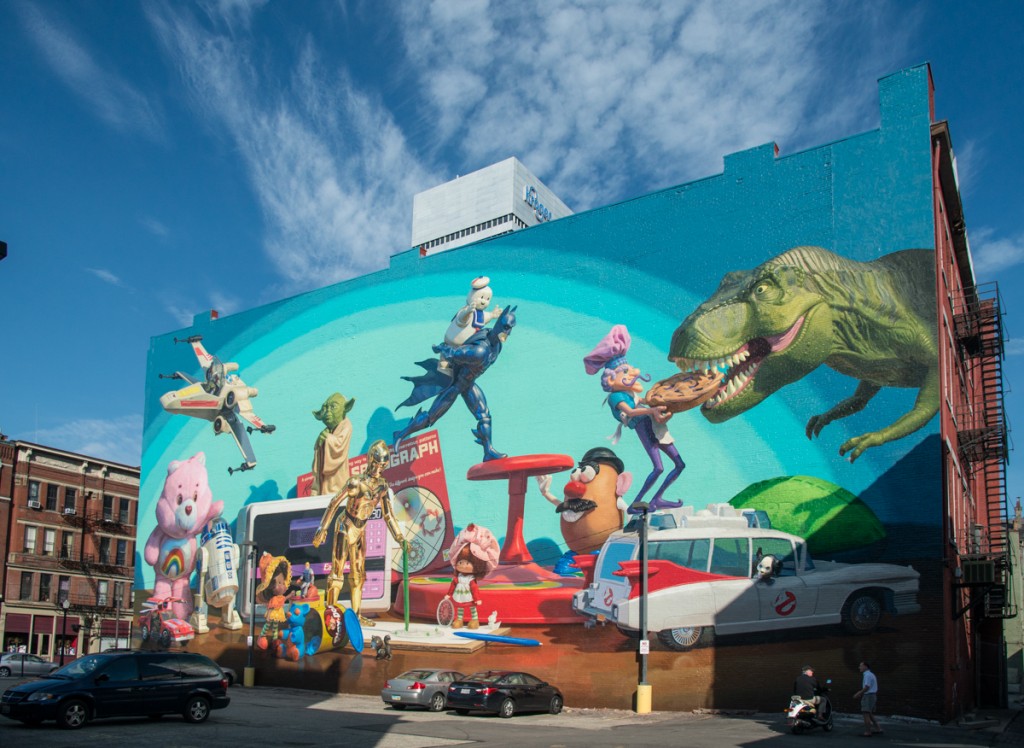 About ArtWorks: Founded in 1996, ArtWorks transforms people and places through investments in creativity. To date, ArtWorks has invested in emerging creatives, hiring over 3,500 area Youth Apprentices and 3,000 professional artists, and trained over 580 creative entrepreneurs, supporting the growth and launch of over 365 creative businesses in our region.  ArtWorks is grateful for the support of many individuals and organizations, including the City of Cincinnati, the Carol Ann and Ralph V. Haile, Jr. / U.S. Bank Foundation, the generosity of community contributions to the ArtWave Campaign, and the Ohio Arts Council. ​Learn more at ArtWorksCincinnati.org.