Become a ArtWorks Teaching Artist
Hot Days, Cool Art | Applications Now Open for 2020
Through ArtWorks' Teaching Artist program, you will gain professional skills and help develop youth to reach their greatest potential while executing large-scale creative projects.
---
Teaching Artists
Who We Are
ArtWorks is a local nonprofit with a mission to transform people and places through investments in creativity.
Our Opportunities 
We have three different Teaching Staff opportunities: Lead Teaching Artist, Teaching Artist, and Junior Teaching Artist. Each position has varying degrees of project management responsibilities, but all require a passion for developing youth and creating bold works that impact our region.
Through our program, you will gain professional skills in leading teams, developing youth to their greatest potential, and executing large-scale creative projects.
Which Teaching Staff Position is Right For Me?
Junior Teaching Artist
You are at least 22 years old
You may have worked with ArtWorks in the past as an Apprentice and want to take your leadership to the next level
You are interested in developing your leadership in a creative profession
Teaching Artist 
You are at least 24 years old
You may be an established artist, freelancer, or art teacher
You like to energize, inspire, and shape youth's knowledge, interests, and professional skills
Lead Teaching Artist
You are at least 26 years old
You have experience executing large-scale projects
You are not afraid to take the lead, wear multiple hats, be a problem-solver, and be a budget wizard.
2020 ArtWorks Teaching Artist Hiring Timeline 
Thursday, November 7, 2019
Mural Making Workshop (open to anyone interested!)

Sunday, December 1, 2019
Teaching Artist Applications Open
Sunday, February 16, 2020
Teaching Artist Applications Close
February 17 – 27, 2020
Teaching Artist Interviews
End of March – Beginning of April
Hiring Decisions Made!
Mid-May
Teaching Artist Orientation & Training
Early June  – Early Aug
Teaching Artist Summer Employment Opportunities. Most projects are 8 weeks long with an unpaid break from July 1 – July 5.
Please Note: Staff who either worked in the summer of 2020 or are current alumni have opportunities to work in the fall of 2020 and spring of 2021.
Networking Opportunities 
Throughout the winter and spring, ArtWorks will host art-making and skill-share workshops to anyone who is interested in applying. Follow us on Facebook to find out more about these upcoming events or sign up for our Artist Opportunities E-Newsletter.
How to Apply
Review the Job Descriptions. Decide which position you want to apply for.
Download the Lead Teaching Artist job description (PDF)
Download the Teaching Artist job description (PDF)
Download the Junior Teaching Artist job description (PDF)
Complete the online application. Submit through our Google form.
Submit additional documents. Submit the following through Google to complete your application: (1) Five work samples (please include some painting and drawing samples) (2) Resume or CV
Next Steps
Once you have applied, you will be contacted for an interview if your skillset and qualifications meet the needs of the program. Most interviews for summer employment will be conducted in February 2020.
Equal Opportunity Employer
ArtWorks is an equal opportunity employer and is strongly committed to creating a diverse and inclusive environment where a variety of backgrounds, cultures, orientation, ideas, and talent can flourish.
Need More Information?
Call 513.333.3601 or email Apply@ArtWorksCincinnati.org
Looking for Youth Apprentice Opportunities?
We're hiring for Youth  Apprentices, who are 14-21, for the summer. Learn more here.
Special thanks to: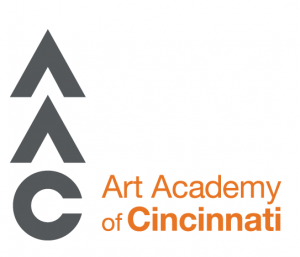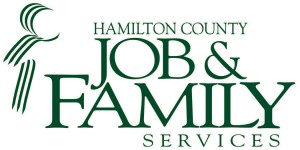 ---
Want to stay in touch?
To be the first to find out when we're hiring, sign up for our Artist Opportunities Newsletter. Bonus: It's full of other cool ways to make art, get paid too!
Sign up for ArtWorks Artist Opportunities E-Newsletter