Mobile, Temporary & Installation Art
Off the Wall and Outside of the Box
In addition to permanent public art, we create temporary installations for all to enjoy.
---
Metro Art Shelters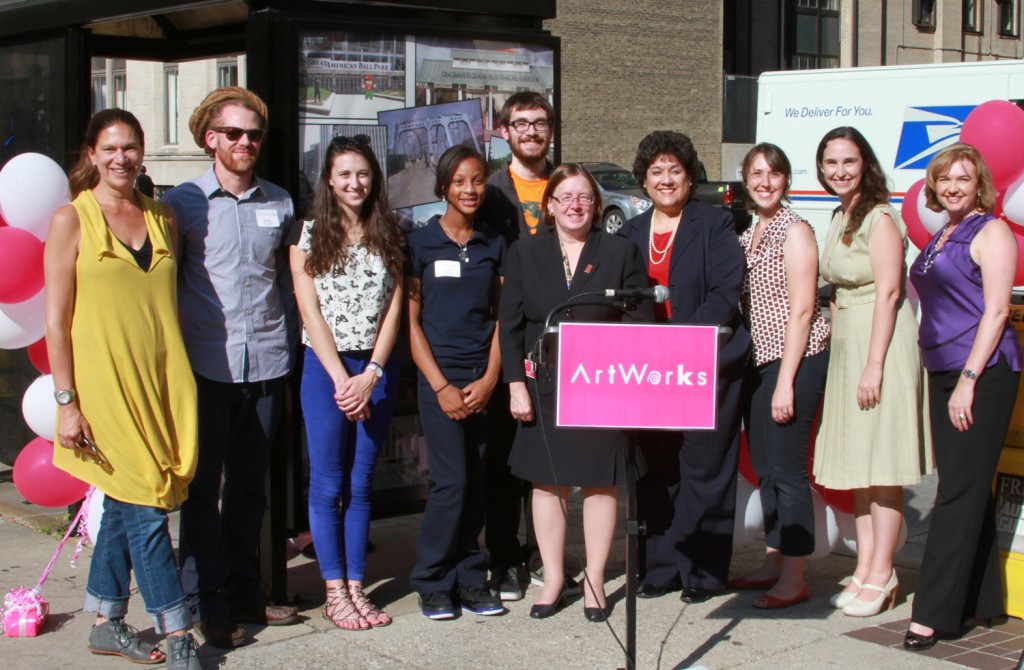 In summer 2013, ArtWorks partnered with Metro and The Public Library of Cincinnati and Hamilton County to beautify 24 downtown bus shelters with art inspired by works of literature.
2014 Bus Stops

ArtCars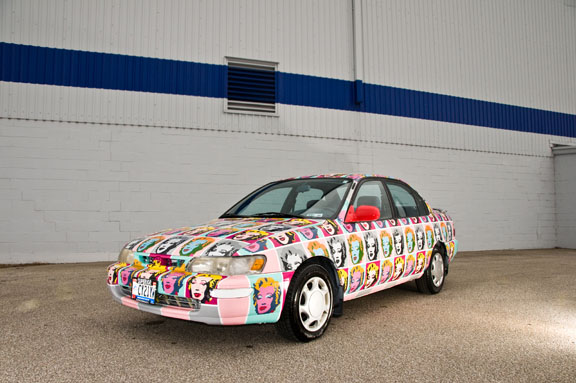 Since 2010, ArtWorks youth Apprentices and professional artists have transformed 24 cars, trucks and vans into mobile masterpieces.
---
Life Theater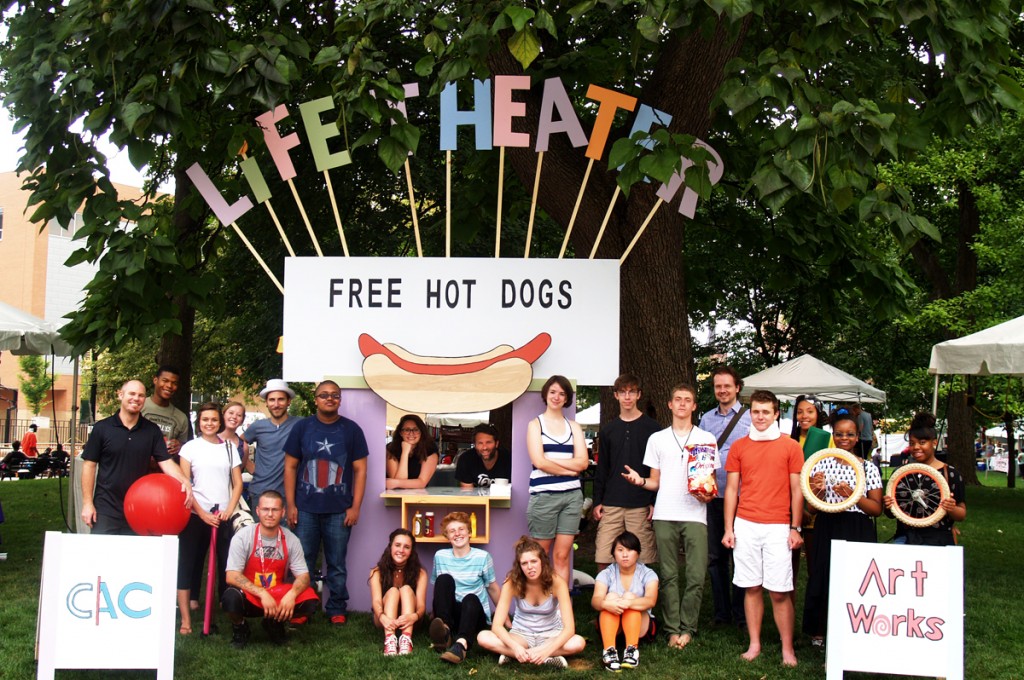 Created in partnership with the Contemporary Arts Center in 2014, Life Theater was a temporary work of performance art that engaged unsuspecting park visitors.
Learn More